Monarch Air Group provides private air charter in Bristol, UK. Our clients benefit from top-notch service, unrelenting dedication to safety, wide selection of aircraft, and years of experience in chartering private jets. To obtain a free quote, please use our online quoting tool provided below, or call toll-free 1-877-281-3051.
Charter a private jet to&from Bristol, UK
Private Jet Charter to and from Bristol, UK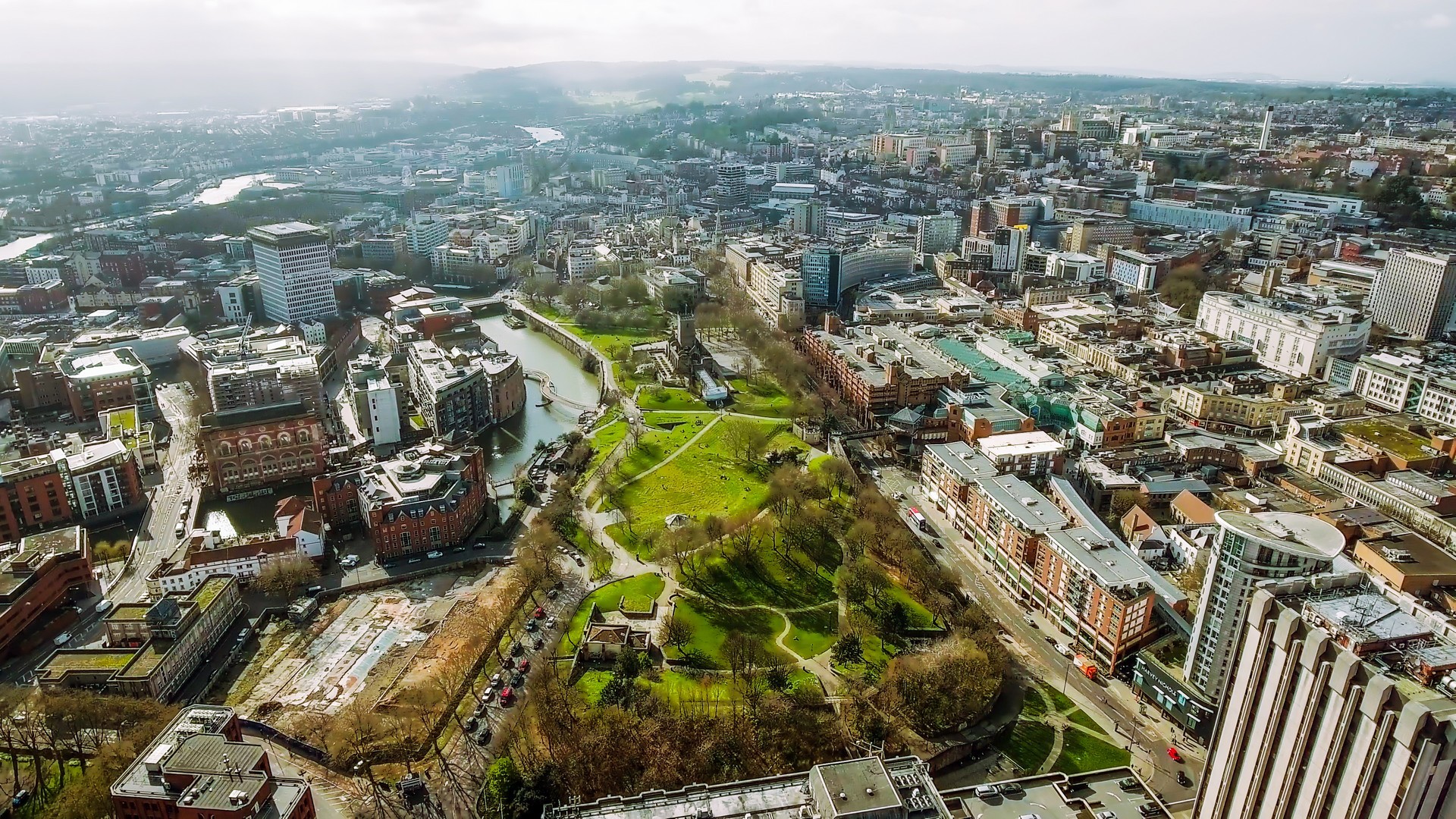 Monarch Air Group offers private jet charter services to and from Bristol, UK.
The largest city in the southwest of England and a significant historic port, Bristol is situated on the River Avon, about 6 miles from the Bristol Channel. From stunning architecture and world-class street art to a vibrant food scene and diverse attractions, there's something for everyone in this bustling metropolis. Whether you're a history enthusiast, or an art lover, Bristol private jet flight offers many activities and experiences that will leave you captivated.
No visit to Bristol is complete without witnessing the iconic Clifton Suspension Bridge. Designed by the famous engineer Isambard Kingdom Brunel, this majestic structure spans the Avon Gorge, offering breathtaking views of the city and surrounding countryside. Book a private jet to Bristol and stroll across the bridge or enjoy a picnic in the picturesque Clifton Downs, which lies adjacent to it.
Once you've chartered a private jet to Bristol, immerse yourself in the city's rich cultural heritage by visiting the Bristol Museum and Art Gallery. This remarkable institution houses an extensive collection of art, archaeology, and natural history exhibits. From ancient Egyptian mummies to stunning contemporary art, the museum offers various displays that captivate visitors of all ages. In addition, Step back in time and embark on a journey aboard the SS Great Britain, Brunel's magnificent Victorian steamship. This award-winning museum provides a fascinating glimpse into the vessel's storied past and allows visitors to explore its meticulously restored decks.
Bristol is renowned as the birthplace of the world-famous street artist, Banksy. When renting a private jet to Bristol and take a walk through the city's vibrant neighborhoods to discover an array of awe-inspiring street art. Explore the Banksy Trail, where you can spot some of the elusive artist's iconic works, including "The Mild Mild West" and "Well-Hung Lover." Join a guided street art tour to gain deeper insights into the city's thriving urban art scene.
Bristol International Airport, about 8 miles south of Bristol's downtown and directly west of Bath, serves the city.
Bristol Private Jet Rental Cost
Bristol's private jet rental ranges from $2,000 to $17,000 per billable flight hour. Turboprop jets cost from $1,800 to $2,400 per hour, light jets cost from $2,400 to $3,900, mid-size or super-midsize jets cost from $4,200 to $8,100 per flight hour, while heavy and ultra-long range jets per flight hour cost from $7,200 to $17,800.
Airports for Private Jet near Bristol
BRS, EGGD, Bristol Airport
FZO, EGTG, Bristol Filton Airport
LYE, Lyneham Airport
YEO, Yeovilton Airport
FFD, Fairford Airport
FAQ: Private Jet Flights to Bristol
Why choose a charter jet to Bristol with Monarch Air Group?
When you contact Monarch Air Group to organize your unique trip to Bristol, your comfort and pleasure are always put first. Our private jets include the latest technologies, which can improve your flight experience. We want your trip to be outstanding, enjoyable, and memorable.
What Types of the Private Jets Can Use for Bristol?
The Monarch Air Group considers a few crucial factors when choosing a private aircraft for the trip to Bristol. Information on the route, cost, needed range, and passenger count is included. Your comfort, safety, and trip enjoyment are our main considerations when delivering charter services.
What are the Benefits of Flying Bristol Private Jet?
Traveling via private jet has several advantages. When you reserve a private jet to travel to Bristol, you get to pick the people and locations you want to see. Depending on the number of passengers and available departure seats, we may provide you with an opulent private aircraft. Seven days a week, 24 hours a day, our travel expert is here to help you with your travel-related needs.
Can I Bring My Pet on a Private Jet to Bristol?
We love and value all animals, so Monarch Air Group is happy to provide pet-friendly flights to Bristol. It is crucial to understand the particular requirements and limitations of each flight, though. Your traveling pets' comfort and safety are our top priorities.
Popular Destinations near Bristol by Private Jet
Situated east of Bristol, Bath is a historic city famous for its Roman-built baths and stunning Georgian architecture, including the iconic Bath Abbey. The city is a UNESCO World Heritage site and offers a rich history, beautiful gardens, and excellent shopping opportunities.
Located west of Bristol, Cardiff is the capital city of Wales. It boasts a vibrant waterfront, the historic Cardiff Castle, the National Museum, and a thriving music and arts scene. It's a great destination for culture, sports, and shopping.
Southwest of Bristol, Cheddar Gorge is a magnificent natural attraction and a designated Area of Outstanding Natural Beauty. Known for its towering limestone cliffs, it offers stunning walking trails, caves (including the famous Cheddar Gorge caves), and panoramic views.
To ensure the effectiveness and safety of your trip, contemporary technology has been put in our private aircraft. We work hard to give you exceptional customer service and all the details you require for a memorable experience. For more information, please consult our "Frequently Asked Questions" section or get in touch with us.