Monarch Air Group provides private air charter in Brazil. Our clients benefit from top-notch service, unrelenting dedication to safety, wide selection of aircraft, and years of experience in chartering private jets. To obtain a free quote, please use our online quoting tool provided below, or call toll-free 1-877-281-3051.
Charter a private jet to&from Brazil
About Brazil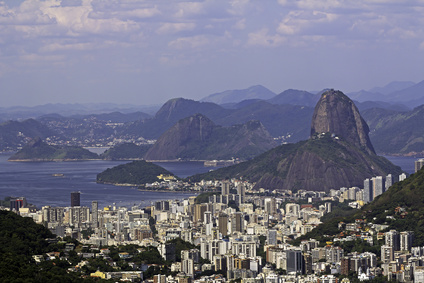 Monarch Air Group offers a wide variety of private jet charter options to and from Brazil.
The country of wild, rhythm-filled metropolises, spectacular white-sand beaches, breathtaking waterfalls, coral-packed tropical islands, and verdant rainforests, Brazil is one of the most popular tourist attractions in the world that draw more than 5 million people annually. It is the fifth largest country in the world by population and area, and the largest country in Latin America and South America. The country's economy is the ninth largest in the world by nominal GDP.
The top-rated tourist attractions include the Cristo Redentor in Rio de Janeiro, Sugar Loaf in Rio de Janeiro, Iguacu Falls, Carnaval, Copacabana, Amazon Rain Forests, Brasilia's Modernist Architecture, Salvador's Pelourinho, Ouro Preto, Pernambuco Beaches, Belo Horizonte, Art Museums of Sao Paulo, and many others.
Brazil is home to around 2,500 airports. The largest and busiest one is Sao Paulo-Guarulhos International Airport, which serves up to 20 million passengers annually. Other busy airports are the Presidente Juscelino Kubitschek International Airport, Congonhas Airport, Galeao International Airport, Tancredo Neves-Confins International Airport, and Viracopos International Airport.
Brazil Airports within 70 miles
1. JTI, Jatai, Jatai, Brazil.
2. NOK, Nova Xavantina, Nova Xavantina, Brazil.