Monarch Air Group provides private air charter in Bogota, Colombia. Our clients benefit from top-notch service, unrelenting dedication to safety, wide selection of aircraft, and years of experience in chartering private jets. To obtain a free quote, please use our online quoting tool provided below, or call toll-free 1-877-281-3051.
Charter a private jet to&from Bogota, Colombia
About Bogota, Colombia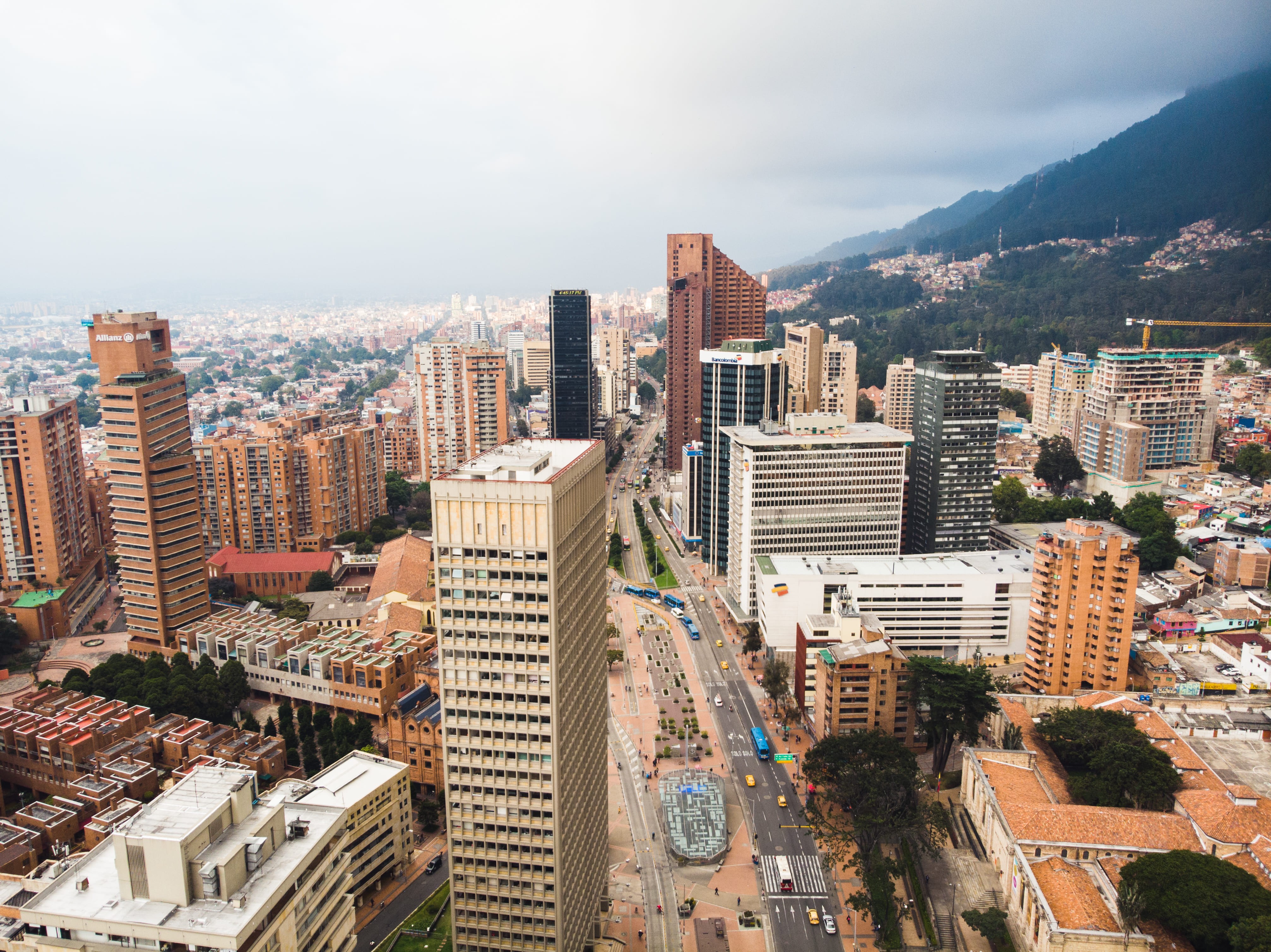 Monarch Air Group provides private jet charter flights in and out of Bogota, Colombia.
Bogota is the largest city and the capital of Colombia. With a population of 7,363,782 people, Bogota is the most populous city in the country. With its numerous universities and libraries, Bogota has become renowned as "The Athens of South America". The city's economy is based mainly on food industries, pharmaceutical, chemical, textile, metalworking and publishing. Bogota boasts rich culture and history, numerous museums, art galleries, theaters, sports and attraction parks.
The most notable tourist attractions are Museum of Colonial Art, Bogotá Philharmonic, Luis Angel Arango Library, Colombian National Museum, Ibero-American Theater Festival, amd many others. Bogota is served by El Dorado International Airport, along with Guaymaral Airport.
Bogota Airports within 70 miles
1. API, Apiay, Apiay, Colombia.
2. BOG, Eldorado International, Bogota, Colombia.
3. CIO, MCAL Lopez, Concepcion, Colombia.
4. EUO, Paratebueno, Paratebueno, Colombia.
5. GIR, Girardot, Girardot, Colombia.
6. LAT, La Uribe, La Uribe, Colombia.
7. MND, Medina, Medina, Colombia.
8. MQU, Mariquita, Mariquita, Colombia.
9. SJG, San Pedro Jagua, San Pedro Jagua, Colombia.
10. VVC, La Vanguardia, Villavicencio, Colombia.
Hotels in Bogota
1. Hotel de la Opera, Carrera 6.
2. Casa de la Moneda, 6-45, Bogota.
3. Plazoleta del Chorro de Quevedo, Calle 13, Bogota.
4. Hotel Centro Internacional Verdadera Ubicacion, Diagonal 40A, Bogotá.
5. HOTEL AR, Avenida Carrera 60 # Avenida carrera 60 # 22 – 99, Bogota.
6. Bogota Marriott Hotel, Av. El Dorado, 69B-53, Bogota.