Monarch Air Group provides private air charter in Boca Raton, FL. Our clients benefit from top-notch service, unrelenting dedication to safety, wide selection of aircraft, and years of experience in chartering private jets. To obtain a free quote, please use our online quoting tool provided below, or call toll-free 1-877-281-3051.
Charter a private jet to / from Boca Raton
Book a Private Jet Charter to and from Boca Raton
Monarch Air Group provides private jet charter services to and from Boca Raton, Florida.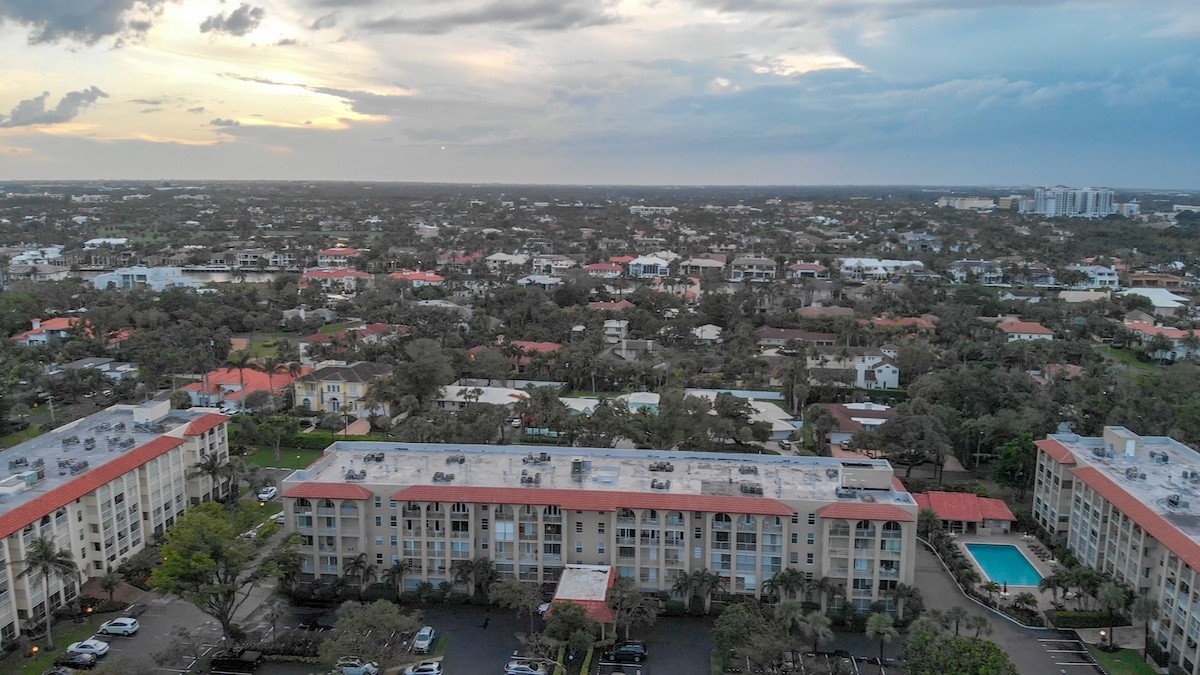 Boca Raton is a beautiful and vibrant city. Having a population of around 400,000 people, Boca Raton welcomes visitors searching for a quiet traveling or a perfect business trip. Charter a private jet to Boca Raton, a thriving resort town on Florida's east coast. Situated north of Miami and Fort Lauderdale, Boca Raton is a skip, a jump away, and hop from the largest World's cruise port and a half an hour driving from the Hard Rock Casino.
Boca Raton – in the southeastern United States, is a resort town that dates back to 1925. With a private flight to Boca Raton, experience all the restful qualities of America's Southernmost state without all the obstacles of traffic in Boca Raton. In the central part, travelers can find many attractions. The respectable Boca Raton Resort & Club was opened here. There are also three significant airports and affordable accommodations comfortably situated on the mainland and beach. Furthermore, the city has the Caldwell Theater Company (the longest-running theater in Southern Florida), a vibrant Latin American nightlife, and some aquaparks. The annual arts festival is also popular with tourists.
Boca Raton Airport (BCT, KBCT) is located 2 miles from downtown Boca Raton. It is publicly owned and designated as a general aviation transportation facility. The airport handles about 81 airline operations annually and is excellent for charter flights to and from Boca Raton.
Airports for Private Jet near Boca Raton
FLL, KFLL, Fort Lauderdale-Hollywood International Airport, Fort Lauderdale, FL
PBI, KPBI, Palm Beach International Airport, West Palm Beach, FL
MIA, KMIA, Miami International Airport, Miami, FL
BCT, KBCT, Boca Raton Airport, Boca Raton, FL
PPM, Pompano Beach Airpark, Pompano Beach, FL
FXE, KFXE, Fort Lauderdale Executive Airport, Fort Lauderdale, FL
LNA, KLNA, Palm Beach County Park Airport, West Palm Beach, FL
HWO, KHWO, North Perry Airport, Hollywood, FL
OPF, KOPF, Opa-locka Executive Airport, Miami, FL
XWN, William P Gwinn, Jupiter, FL
FAQ for a Private Jet Charter Flights to Boca Raton
Why choose a charter jet to Boca Raton with Monarch Air Group?
Monarch Air Group provides private flights to and from Boca Raton, offering luxurious and efficient private jets. Unlike commercial airlines, private flights are critical for executives and people who value their time and need privacy. Our team will meet your requirements to ensure that our services meet your expectations with Boca Raton private jet charters. Our luxury private jet charters are a great way to get you to your destination quickly and efficiently. Call one of our agents for a Boca Raton charter jet rental.
How much does it cost to book a Boca Raton private jet charter?
The charter cost of a Boca Raton private jet depends on several factors like the aircraft type, distance, and airport fees. Just let your Boca Raton air charter manager know your preferences and budget, and we will find the best option. What's more, you can get a rough flight cost estimate by using a private jet charter cost estimator.
Here are some approximate prices for private flights to Boca Raton:
Private Jet to Boca Raton from TEB: from $17,600;
Private Flights to Boca Raton from VNY: from $32,300;
Private Jets to Boca Raton from DAL: from $55,030.
*Estimated price before taxes & fees.
What types of private jets can use for Boca Raton charter flights?
The private jet market ranges from turboprops to heavy jets, offering reliable, flexible, and cost-effective charter solutions worldwide. Choosing the suitable model for Boca Raton charter flights depends on the range and number of passengers. We will find the right jet to meet your expectations and specific requirements.
| Aircraft type | Passengers | Non-stop range | Cruising speed | Intended use |
| --- | --- | --- | --- | --- |
| Light Jet | up to 6 passengers | about 700 – 2000 miles | 476 to 518 mph | for comfortable short- to mid-range distances |
| Midsize Jet | up to 10 passengers | about 1300 – 1500 miles | 422 to 541 mph | to fly nonstop from coast to coast |
| Super midsize Jet | up to 10 passengers | about 3.500 – 4.000 miles | 490 to 590 mph | for longer flights |
| Heavy Jet | up to 18 passengers | about 6.000 miles | 480 to 551 mph | traveling overseas in luxury for an intercontinental flight |
| Turboprops | up to 10 passengers | about 600 – 1.900 miles | 220 to 360 mph | for short- to mid-range flights |
| Ultra-Long Range Jet | up to 19 passengers | about 2,800 – 7,685 miles | 460 to 594 mph | for long-haul travels |
| Helicopters | up to 28 passengers | about 250 – 600 miles | 150 to 175 mph | for passenger and cargo transportation |
What are the advantages of flying on a Boca Raton private jet?
Renting a private jet has several undeniable advantages over commercial flights. Get flexible, customized private plane charter Boca Raton solutions designed just for you. A private jet offers comfort, luxury, flexibility, and access to more airports to get to remote locations. Our specialist is available 24 hours, seven days a week, for all your needs.
Popular destinations near Boca Raton by private jet
Fort Lauderdale – is a resort town in southeast Florida with an impressive marina and great places to do business.
Palm Beach – is full of fine mansions and historic landmarks.
Opa Locka – in northeastern Miami-Dade County- gets rave reviews from private aviation customers.
Miami – is the epicenter of finance, culture, international trade, and commerce.
Jupiter Island – boasts many tourist attractions, including fine hotels, hiking trails, and exciting water sports.
Our clients travel on efficient and comfortable private jets. If you haven't found the answers to all your questions, you can contact our experienced and reliable team at any time or visit our air charter FAQ page.