Monarch Air Group provides private air charter in Bermuda. Our clients benefit from top-notch service, unrelenting dedication to safety, wide selection of aircraft, and years of experience in chartering private jets. To obtain a free quote, please use our online quoting tool provided below, or call toll-free 1-877-281-3051.
Charter a private jet to/from Bermuda
About Bermuda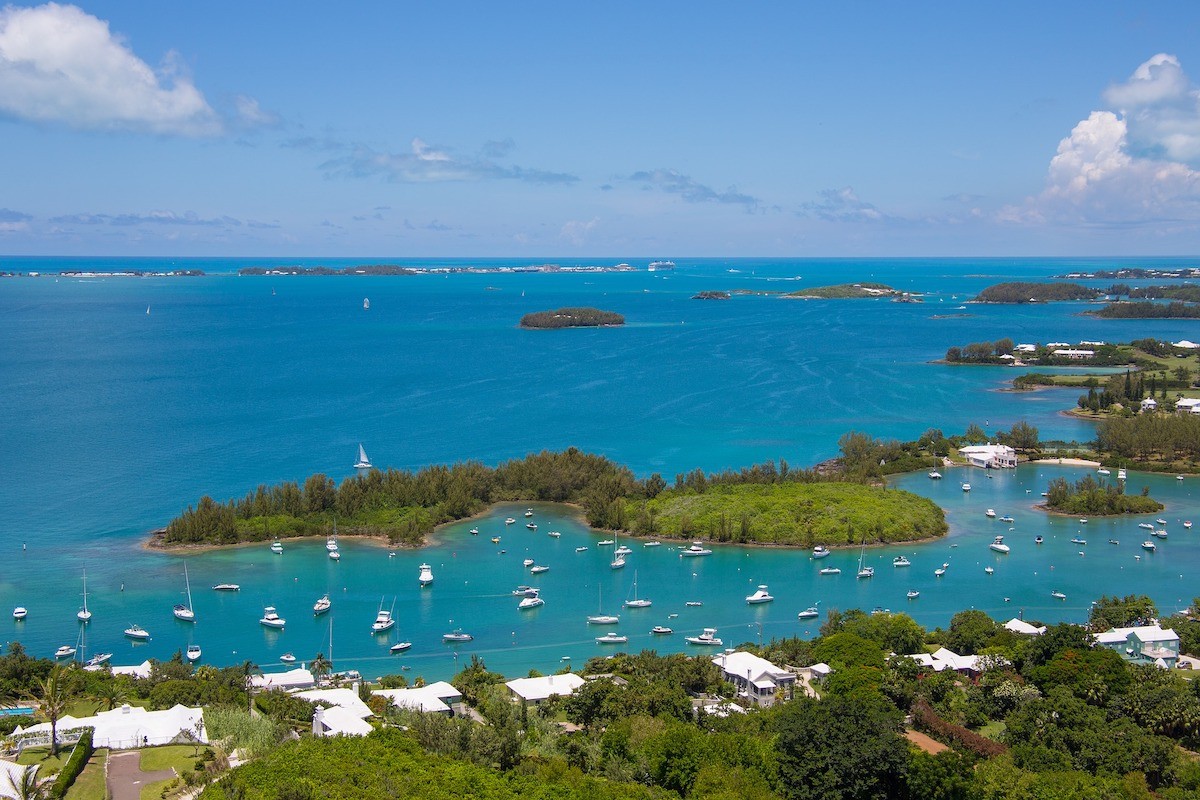 Monarch Air Group offers private jet charter services to and from Bermuda.
An overseas British island territory, Bermuda is a tropical island paradise with secluded beaches and rocky outcrops. Sunbathing on the pink sand beach of Horseshoe Bay and exploring the marine life on the surrounding coral reefs are some of the most popular ways to spend time on the island. Crystal and Fantasy Caves in Hamilton Parish is a geologic wonder discovered in 1907 by two boys searching for a lost cricket ball.
The cave tour explores the cave's natural limestone formations, including stalactites, stalagmites and clear pools. Snorkeling at Tobacco Bay, one of Bermuda's national parks, is a popular way to explore Bermuda's spectacular coral reefs. The National Museum of Bermuda explores the history of the island and its people. The island is a destination for relaxation and well-being with a comprehensive menu of spa treatments at local resorts. The most unforgettable spa experience is in the quiet solitude of a spa perched just above the surface of a crystal-clear turquoise underground lake surrounded by 500,000- year-old limestone cave formations. You can also choose to have your spa treatment at a gazebo nestled in lush tropical landscape in a private cove.
L.F. Wade International Airport (TXKF) is the sole airport serving the British overseas territory of Bermuda. The airport is located 6.9 miles (11 km) northeast of Bermuda's capital, Hamilton. Empty legs and transient aircraft are very popular in the region.
Bermuda Map
Bermuda Airports within 70 miles For Private Jets
1.BDA, L.F. Wade International Airport Hamilton, Bermuda
2.NWU, Bermuda Nas Airport Bermuda Nas, Bermuda