Monarch Air Group provides private air charter in Belize. Our clients benefit from top-notch service, unrelenting dedication to safety, wide selection of aircraft, and years of experience in chartering private jets. To obtain a free quote, please use our online quoting tool provided below, or call toll-free 1-877-281-3051.
Charter a private jet in Belize:
About Belize, Central America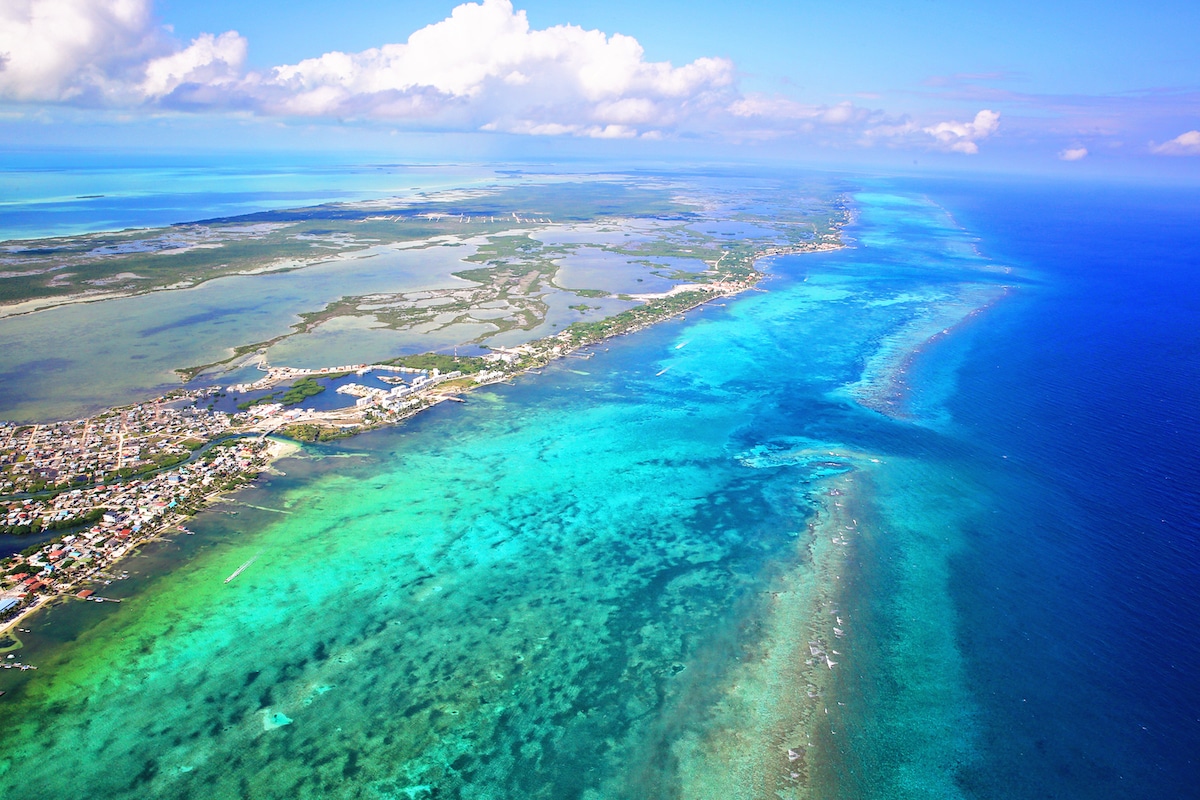 Monarch Air Group offers a wide variety of private jet charter options to and from Belize, Central America.
Belize is a least populated country in Central America that is bordered on the east by the Caribbean Sea, on the west and south by Guatemala, and on the north by Mexico. The country has strong ties to both the Caribbean and Latin American regions. Belize is a member of the Community of Latin American and Caribbean States (CELAC), the Central American Integration System (SICA) and the Caribbean Community (CARICOM).
Belize is renowned for its rich culture, punta music, coral reefs, and September Celebrations, including the Battle of St. George's Caye Day and Independence Day. With a host of things to do and to see, Belize is one of the most popular tourist destinations in Central America. People from all over the world come to Belize to experience scuba diving, snorkeling, hiking, helicopter touring, helicopter touring, and explore Maya ruins.
The biggest and busiest airports in Belize are Philip S.W. Goldson Intl Airport, Dangriga Airport, San Pedro Airport, Placencia Airport, and Independence Airport.
Belize Airports within 70 miles
1. BGK, Big Creek, Big Creek, Belize
2. BZE, Philip S.W.Goldson Int, Belize City, Belize
3. CUK, Caye Caulker, Caye Caulker, Belize
4. CYC, Caye Chapel, Caye Chapel, Belize
5. DGA, Dangriga, Dangriga, Belize
6. INB, Independence, Independence, Belize
7. MCR, Melchor De Menco, Melchor De Menco, Guatemala
8. MDB, Melinda, Melinda, Belize
9. MZE, Manatee, Manatee, Guatemala
10. NOH, Chicago NAS, Chicago, Belize
11. ORZ, Orange Walk, Orange Walk, Belize
12. PLJ, Placencia, Placencia, Belize
13. SPR, San Pedro, San Pedro, Belize
14. SVK, Silver Creek, Silver Creek, Belize
15. TZA, Municipal, Belize City, Belize
Hotels in Belize
1. Hamanasi Adventure and Dive Resort, Hopkins
2. Coco Plum Island Resort, Coco Plum Cay
3. The Phoenix Resort, San Pedro
4. Sleeping Giant Lodge, Belmopan
5. Turneffe Flats, Turneffe Island
6. Athens Gate, San Pedro
7. Belizean Dreams, Hopkins
8. El Pescador Resort, San Pedro
9. Pelican Reef Villas Resort, San Pedro
10. Black Rock Lodge, Black Rock
11. Table Rock Jungle Lodge, Cristo Rey
12. Chabil Mar, Placencia
13. Xanadu Island Resort, San Pedro
14. Iguana Reef Inn, Caye Caulker
15. White Sands Cove Resort, San Pedro
16. Mystic River Resort, Negroman
17. Colinda Cabanas, Caye Caulker