Monarch Air Group provides private air charter in Beijing. Our clients benefit from top-notch service, unrelenting dedication to safety, wide selection of aircraft, and years of experience in chartering private jets. To obtain a free quote, please use our online quoting tool provided below, or call toll-free 1-877-281-3051.
Charter a private jet in Beijing:
About Beijing, China
Monarch Air Group offers a wide variety of private jet charter options to and from Beijing, China.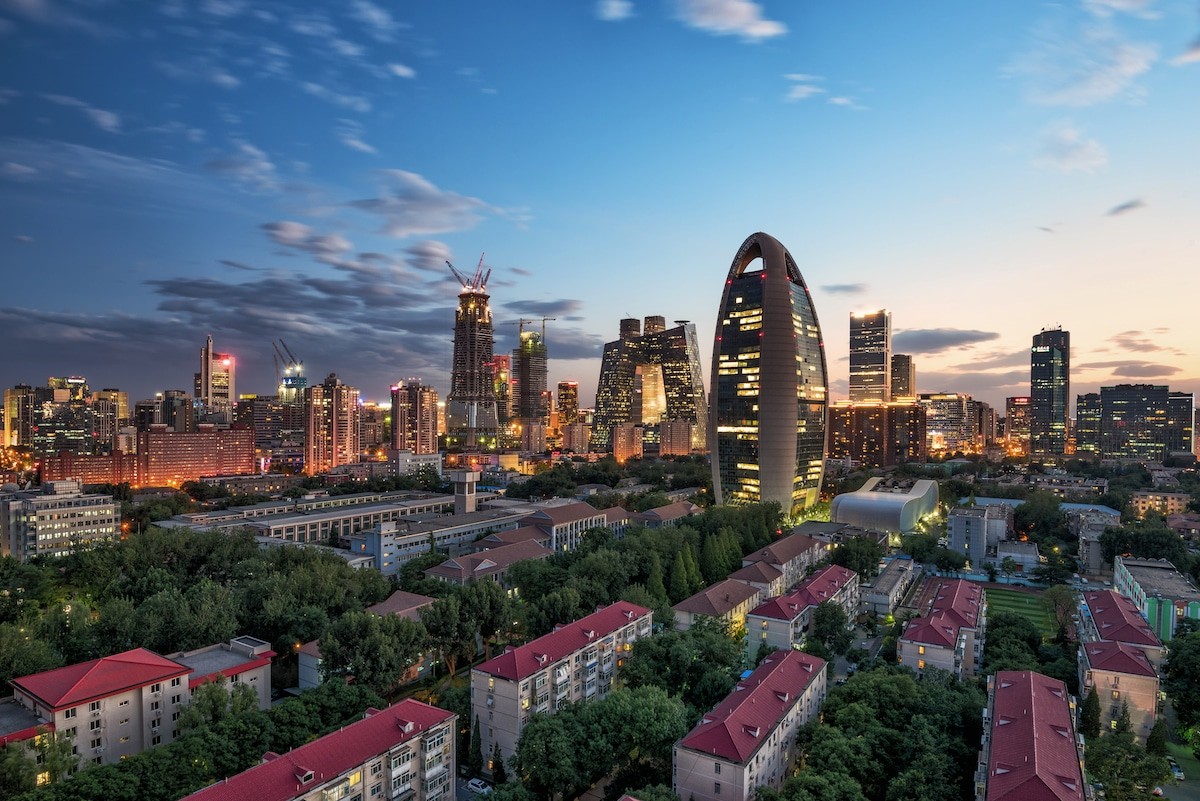 The third most populous city in the world and the capital of China, Beijing is the second largest city in the country after Shanghai. It is the country's political, educational, and cultural center and is home to the most headquarters of the country's companies. Beijing is known for its unique culture, opulent palaces, tombs, temples, walls, parks, gates, gardens, universities and art treasures.
The city is home to seven UNESCO World Heritage Sites, including the Temple of Heaven, Forbidden City, Ming Tombs, Summer Palace, Zhoukoudian, and parts of the Grand Canal and the Great Wall. Beijing is also home to over a hundred of museums and galleries, including the Beijing Art Museum, the Paleozoological Museum of China, and the Geological Museum of China.
Beijing is served by the Beijing Capital International Airport, which is located 29 km northeast of the city center and provides international and domestic flights, and Beijing Nanyuan Airport, which is located 21 km from the city center and provides domestic flights.
Beijing Airports within 70 miles
1. NAY, Nanyuan Airport, Beijing, China
2. PEK, Beijing Capital Int., Beijing, China
3. XTF, Port Free Trade Zone, Tianjin, China
Hotels in Beijing
1. The Imperial Mansion, Beijing Marriott Executive Apartments, 霞公府街1号北门, 东城区
2. Hilton Beijing Wangfujing, 8 王府井东街, Dongcheng
3. Renaissance Beijing Capital Hotel, 朝阳区东三环中路61号
4. Park Hyatt Beijing Hotel, 2 Jianguomen Outer Street, Chaoyang
5. Crowne Plaza Beijing Chaoyang U-Town, 3 三丰北里, Chaoyang
6. Westin Beijing Financial Street, 乙9 Jinrong Street, Xicheng
7. Red Wall Garden Boutique Hotel – Beijing, 41 Shijia Hutong, Dongcheng
8. Beijing Marriott City Wall Hotel, 7 Jianguomen South Street, Dongcheng
9. Hotel Kapok Beijing, 16 Donghuamen Street, Dongcheng
10. Waldorf Astoria Beijing, 东城区金鱼胡同5-15号
11. The Ritz-Carlton Beijing Financial Street, 1 Jinchengfang East Street, Xicheng
12. The Emperor, 骑河楼街33号, Dongcheng
13. Holiday Inn Express Temple Of Heaven, 南纬路36号, Xicheng
14. Beijing Hotel (South Gate 3), 33 East Chang'an Avenue, Dongcheng
15. The St. Regis Beijing, 朝阳区建国门外大街21号
16. Raffles Beijing Hotel, 33 East Chang'an Avenue, Dongcheng, Beijing
17. King Parkview Hotel Beijing, 55 Shatan Back Street, Dongcheng