Monarch Air Group provides private air charter in Atherton, CA. Our clients benefit from top-notch service, unrelenting dedication to safety, a wide selection of aircraft, and years of experience in chartering private jets. To obtain a free quote, please use our online quoting tool provided below, or call toll-free at 1-877-281-3051.
Charter a private jet to&from Atherton
Book a Private Jet Charter to and from Atherton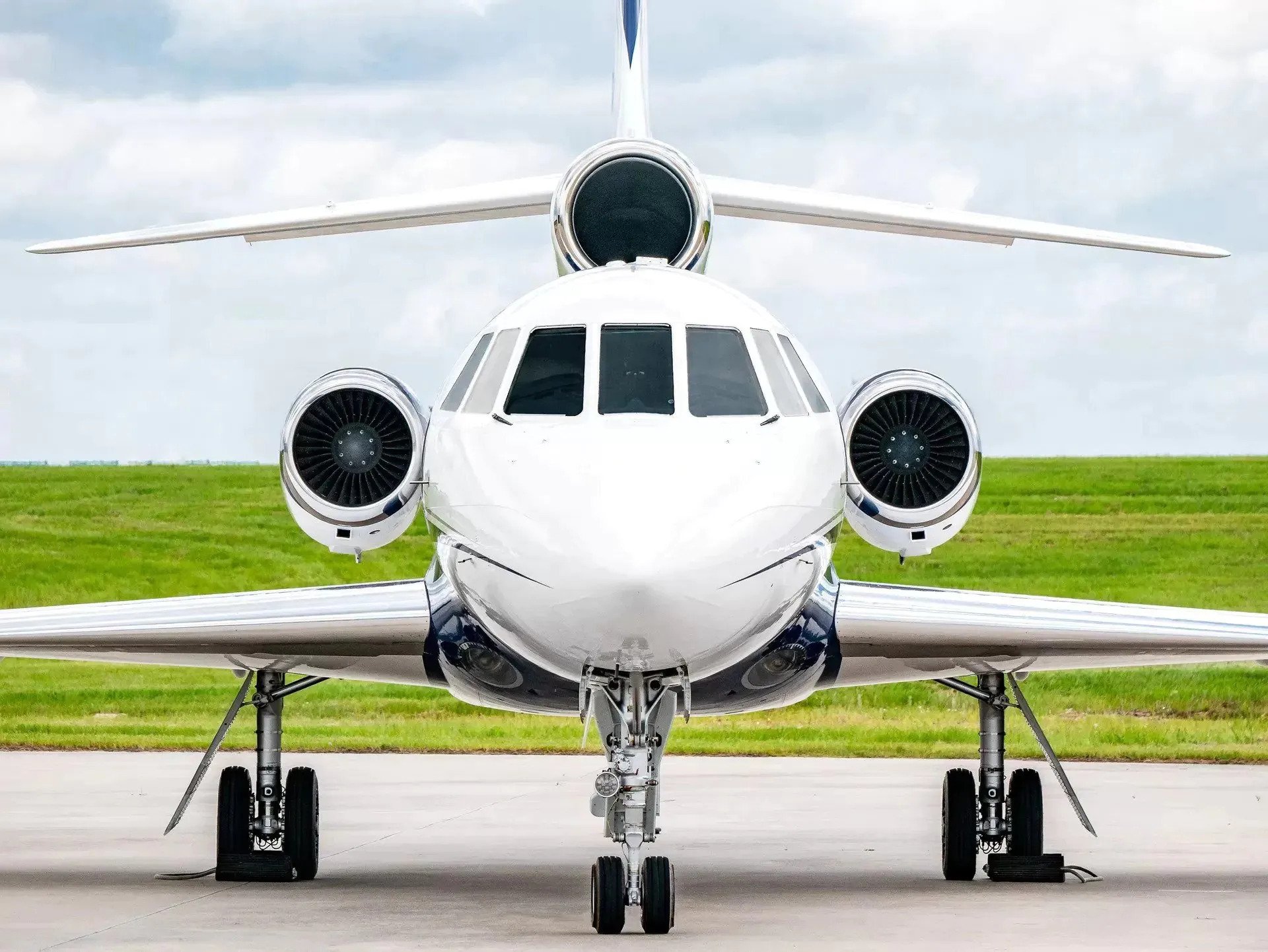 Monarch Air Group provides private jet charter flights to and from Atherton.
Atherton, one of the wealthiest cities in the United States, is located in San Mateo County, California. It is a cozy town with a population of about 7,000 people and excellent opportunities for quiet vacations, something that attracts private jet charters Atherton travelers.
Atherton has stringent zoning, allowing only one home per family. At the same time, there are unusually many historical sites preserved here. Moreover, visiting the city comfortably and without stress is possible thanks to the Atherton charter flight service. The local zoo, the Gate Lodge, the New Sequoia Theater building, and the Barron–Latham–Hopkins Gate Lodge are among the most popular places to visit.
However, it's not just downtown Atherton that's filled with interesting places. Tourists will also find many exciting treasures in the surrounding area. For instance, when traveling by private jet to Atherton, visit the Bay Meadows racetrack, play mini-golf, or experience incredible natural vistas.
San Francisco International Airport (SFO, KSFO) is the largest airport by passenger traffic in the San Francisco Bay Area, 19 miles from downtown Atherton. Furthermore, it serves charter jets to and from Atherton.
Atherton Private Jet Airports
SFO, KSFO, San Francisco International Airport, San Francisco, CA
SJC, KSJC, Norman Y. Mineta San Jose International Airport, San Jose, CA
OAK, KOAK, Oakland International Airport, Oakland, CA
SQL, KSQL, San Carlos Airport, San Carlos, CA
PAO, KPAO, Palo Alto Airport of Santa Clara County, Palo Alto, CA
HWD, KHWD, Hayward Executive Airport, Hayward, CA
RHV, KRHV, Reid-Hillview Airport of Santa Clara County, San Jose, CA
HAF, KHAF, Half Moon Bay Airport, Half Moon Bay, CA
LVK, KLVK, Livermore Municipal Airport, Livermore, CA
FAQ for a Private Jet Charter Flights to Atherton
Why choose a charter jet to Atherton with Monarch Air Group?
Monarch Air Group provides private flights to and from Atherton, giving you complete freedom and absolute comfort during the entire flight. You decide your route, date, and time. We'll fly you anywhere in the world from the nearest airport, guarantee your safety and confidentiality, and save you time. Our 24/7 team of professionals are ready to handle any Atherton private jet charter request. Call one of our agents with questions about charter jet Atherton rentals.
How much does it cost to book an Atherton private jet charter?
Several factors influence the cost to charter an Atherton private jet. The price varies depending on many aspects, such as the size of the plane, the number of people traveling, the flight time, and the flight date. You can contact our specialists if you cannot find the information you need regarding the air charter Atherton. Moreover, you can get a rough flight cost estimate by using the private jet charter cost estimator.
Here are some approximate prices for private flights to Atherton:
Charter a Private Jet to Atherton from NYC: from $48,530;
Charter Flights to Atherton from DC: from $34,620;
Private Flights to Atherton from Miami: from $48,530.
*Estimated price before taxes & fees.
What types of private jets can use for Atherton charter flights?
We can provide VIP jets, airliners, heavy, light, or turboprops at competitive rates. After receiving your request for Atherton charter flights, our team will begin searching for aircraft that meet your needs. Our flight team will follow up on every step to ensure the smoothest flight possible.
| Aircraft type | Passengers | Non-stop range | Cruising speed | Intended use |
| --- | --- | --- | --- | --- |
| Light Jet | up to 6 passengers | about 700 – 2000 miles | 476 to 518 mph | for comfortable short- to mid-range distances |
| Midsize Jet | up to 10 passengers | about 1300 – 1500 miles | 422 to 541 mph | to fly nonstop from coast to coast |
| Super midsize Jet | up to 10 passengers | about 3.500 – 4.000 miles | 490 to 590 mph | for longer flights |
| Heavy Jet | up to 18 passengers | about 6.000 miles | 480 to 551 mph | traveling overseas in luxury for an intercontinental flight |
| Turboprops | up to 10 passengers | about 600 – 1.900 miles | 220 to 360 mph | for short- to mid-range flights |
| Ultra-Long Range Jet | up to 19 passengers | about 2,800 – 7,685 miles | 460 to 594 mph | for long-haul travels |
| Helicopters | up to 28 passengers | about 250 – 600 miles | 150 to 175 mph | for passenger and cargo transportation |
What are the advantages of flying on an Atherton private jet?
Renting a private jet has some undeniable advantages over commercial flights. We believe that a private plane charter Atherton should be ideal, regardless of the purpose of the trip, whether it is an individual or a group charter flight. Our specialist is available to you 24/7 for all your questions. We will provide the necessary level of privacy, can arrange transfers to your desired destination, arrange special meals during your flight, and more.
Popular destinations near Atherton by private jet
Palo Alto – on the west coast of the San Francisco Bay, the center of the aerospace and electronics industry, filled with fascinating history, unique attractions, and beautiful surroundings.
Los Altos – is the city where computers were born and a popular destination for business charters.
Hillsborough – gets wildly rave reviews from private aviation clients.
San Francisco – abounds with great shopping, many performing arts centers, fine restaurants, and nightclubs.
Santa Clara – is 38 miles from San Francisco, known for its advanced technology industry in the area.
Our clients travel on efficient and comfortable private jets. If you haven't found the answers to all your questions, you can contact our experienced and reliable team at any time or visit our air charter FAQ page.