Monarch Air Group provides private air charter in Antwerp. Our clients benefit from top-notch service, unrelenting dedication to safety, wide selection of aircraft, and years of experience in chartering private jets. To obtain a free quote, please use our online quoting tool provided below, or call toll-free 1-877-281-3051.
Charter a private jet in Antwerp:
About Antwerp, Belgium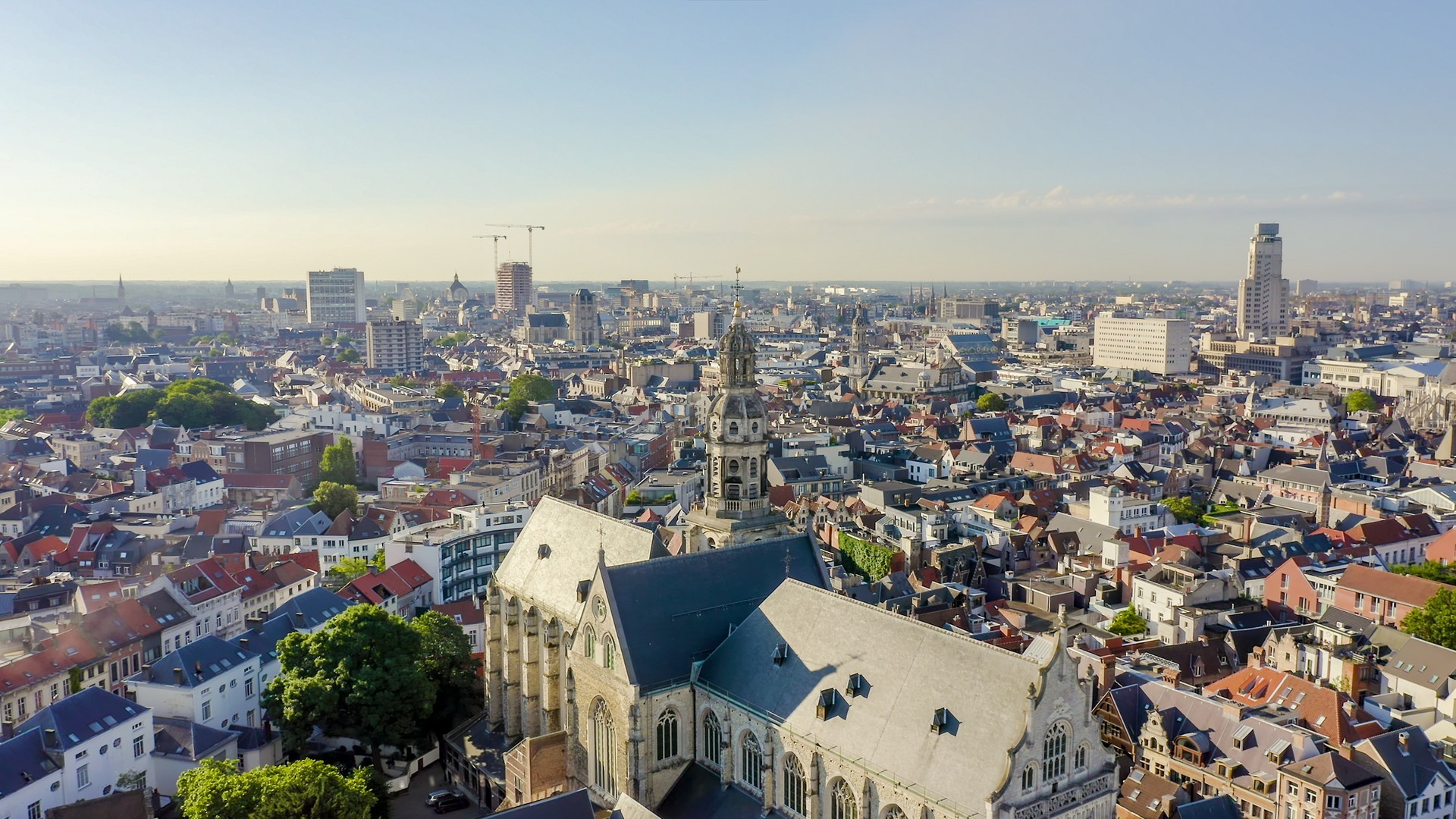 Monarch Air Group offers a wide variety of private jet charter options to and from Antwerp, Belgium.
Antwerp is Belgium's most populous city with a population of 510,610 people. It is also the capital of Antwerp province and is home to the Port of Antwerp, which is the second biggest port in Europe and one of the biggest ports in the world. The diamond trade is a great mainstay of Antwerp.
Antwerp is a popular tourist destination in the country. The city boasts a host of fascinating buildings, museums and landmarks, including the Cathedral of Our Lady, Antwerp City Hall, Museum Vleeshuis, Royal Museum of Fine Arts, Den Botaniek, Plantin-Moretus Museum, Saint-Boniface Church, St. James' Church and many others.
Antwerp is served by Antwerp International Airport, which is located 6 km from the city center and provides international flights. The other nearest airports are Brussels Airport located 42 km from Antwerp and Eindhoven Airport located 82 km from the city.
Antwerp Airports within 70 miles
1. ANR, Deurne, Antwerp, Belgium.
2. BRU, Brussels Airport, Brussels, Belgium.
3. BZM, Woensdrecht, Bergen Op Zoom, Netherlands.
4. CRL, Charleroi Brussels South, Brussels, Belgium.
5. EIN, Eindhoven, Eindhoven, Netherlands.
6. GLZ, Gilze-Rijen, Breda, Netherlands.
7. GNE, Ghent, Ghent, Belgium.
8. KJK, Kortrijk, Kortrijk, Belgium.
9. KNO, Knokke/Het Zoute, Knokke/Het Zoute, Belgium.
10. LGG, Liege Airport, Liege, Belgium.
11. LID, Valkenburg, Leiden, Netherlands.
12. MST, Maastricht/aachen, Maastricht, Netherlands.
13. OBL, Zoersel, Zoersel, Belgium.
14. OST, Ostend/Bruges International Airport, Ostend, Belgium.
15. OVG, Overberg (FAOB), Overberg, Belgium.
16. RTM, Rotterdam Zestienhoven, Rotterdam, Netherlands.
17. UDE, Volkel, Uden, Netherlands.
18. WOE, Woensdrecht, Woensdrecht, Netherlands.
19. ZYH, Holland Spoor Rail Station, The Hague, Netherlands.
Hotels in Antwerp
1. Hilton Antwerp Old Town, Groenplaats 32, Antwerpen.
2. Radisson Blu Astrid Hotel, Antwerp, Koningin Astridplein 7, Antwerpen.
3. Crowne Plaza Antwerp, Gerard le Grellelaan 10, Antwerpen.
4. Holiday Inn Express Antwerp City – North, Italiëlei 2, Antwerpen.
5. Arass Hotel*** & Business Flats, Plantin en Moretuslei 111, Antwerpen.
6. Lindner Hotel & City Lounge, Lange Kievitstraat 125, Antwerpen.
7. Leopold Hotel Antwerp, Quinten Matsijslei 25, Antwerpen.
8. Hotel Rubens, Oude Beurs 29, Antwerpen.
9. Hotel Julien, Korte Nieuwstraat 24, Antwerpen.
10. Elzenveld Hotel & Seminarie, Lange Gasthuisstraat 45, Antwerpen.
11. Hotel 'T Sandt, Zand 17, Antwerpen.
12. The Plaza Hotel, Charlottalei 49, Antwerpen.
13. Hotel De Witte Lelie, Keizerstraat 16, Antwerpen.