Monarch Air Group provides private air charter in Antigua and Barbuda. Our clients benefit from top-notch service, unrelenting dedication to safety, wide selection of aircraft, and years of experience in chartering private jets. To obtain a free quote, please use our online quoting tool provided below, or call toll free 1-877-281-3051.
Charter a private jet to&from Antigua and Barbuda
About Antigua and Barbuda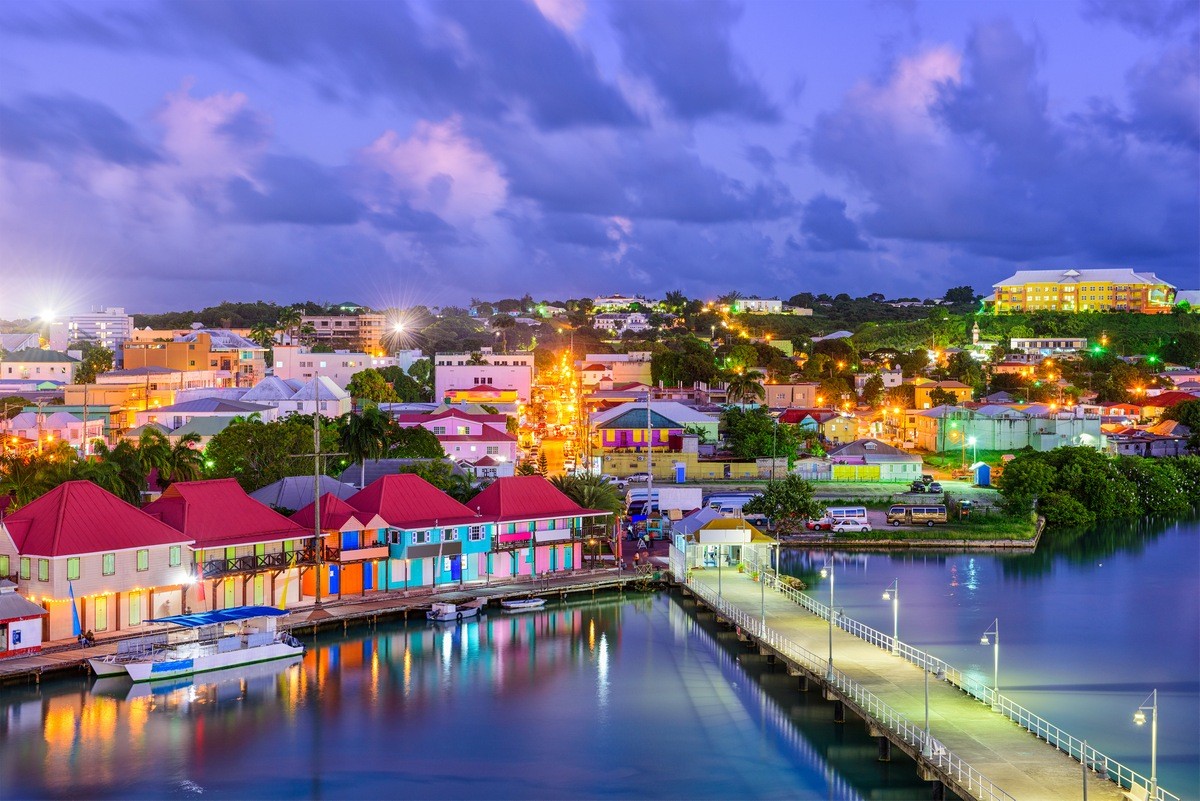 Monarch Air Group offers private jet charter services to and from Antigua and Barbuda.
Antigua and Barbuda is the two islands that are located adjacent to the Caribbean Sea and the North Atlantic. The two islands unite to make Antigua and Barbuda a country and are part of the British Commonwealth. Antigua Island, located in the south, has 72,000 inhabitants, of which 24,000 live in the capital, St. John. In the north is Barbuda, much less populated than its neighbor, and with only 1,600 residents who belong to the city of Codrington. The official language of the country is English, although most of the population speaks Creole.
Surrounded by coral reefs, the coast of the islands consists of beautiful beaches and lagoons, which are largely the reason for the islands' popularity among tourists. With numerous hotels, bars and many other entertainments – tourism plays an important role in the life of the islands. The islands also have many water activities, such as sailing on a yacht, kayaking, fishing and diving. Visitors can also play golf or ride horses. Nature lovers can visit Barbuda, the northern island, the best preserved from mass tourism and so sparsely populated that the landscapes will surprise with their beauty, especially its snow-white beaches, where you can observe a wide variety of birds. The transport infrastructure of Antigua and Barbuda provides a permanent connection between the two islands, which makes it relatively easy to move between them.
Chartering a private jet to the islands of Antigua and Barbuda, you are likely to land at The V.C. Bird International Airport (ANU).
Antigua and Barbuda Map
Airports within 70 miles For Private Jets to Antigua and Barbuda
1. ANU, V. C. Bird International Airport, Saint Johns, Antigua and Barbuda
2. NEV, Vance W. Amory International Airport, Charlestown, Saint Kitts and Nevis
3. SKB, Robert L. Bradshaw International Airport, Basseterre, Saint Kitts and Nevis
4. PTP, Pointe-à-Pitre Le Raizet Airport, Pointe-a-Pitre, Guadeloupe
5. SBH, Gustaf III Airport, Gustavia, Saint Barthelemy
6. SAB, Juancho E. Yrausquin Airport, Saba, Netherlands Antilles
7. EUX, F.D. Roosevelt Airport, Sint Eustatius, Netherlands Antilles