Monarch Air Group provides private air charter in Alexandria, Egypt. Our clients benefit from top-notch service, unrelenting dedication to safety, wide selection of aircraft, and years of experience in chartering private jets. To obtain a free quote, please use our online quoting tool provided below, or call toll-free 1-877-281-3051.
Charter a private jet in Alexandria
About Alexandria, Egypt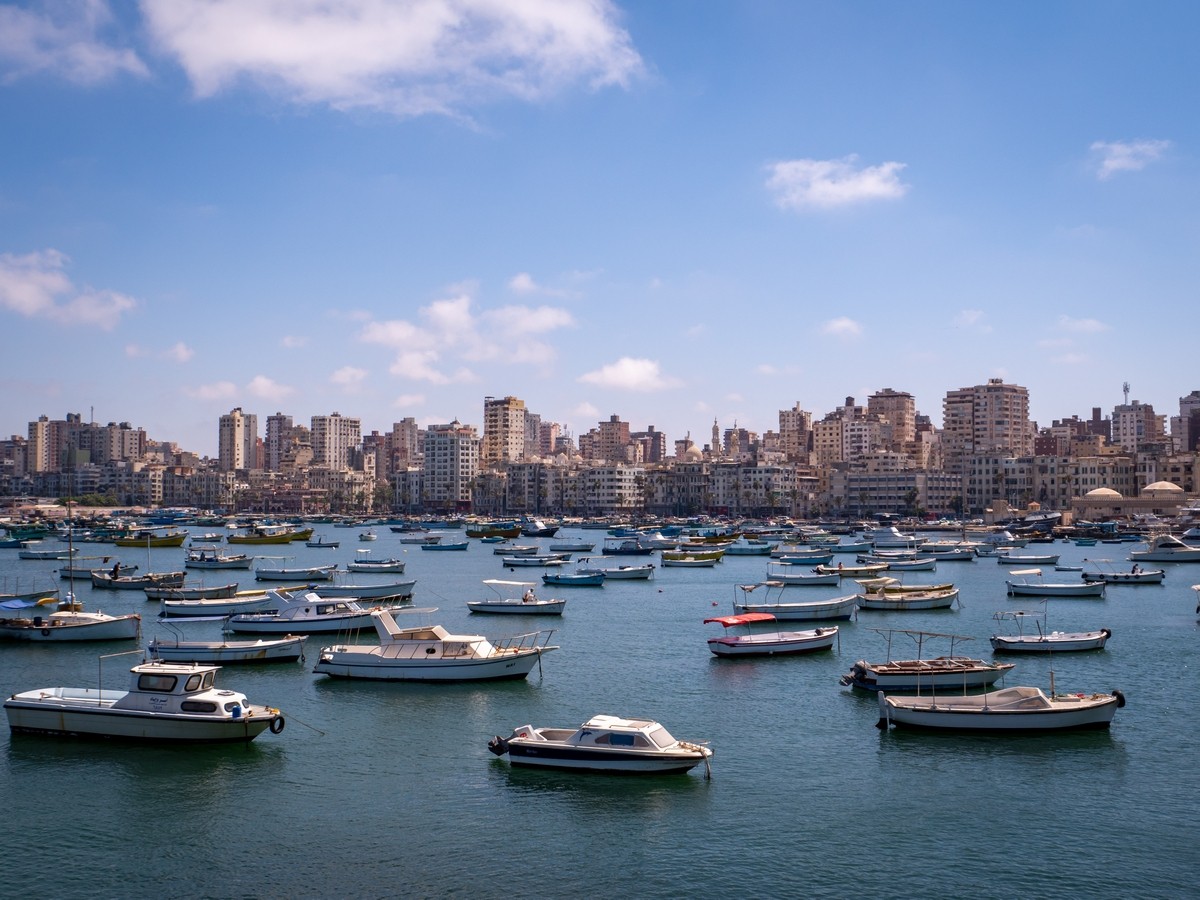 Monarch Air Group offers private jet charter services to and from Alexandria, Egypt.
Alexandria is a metropolis of 6 million people located on the Mediterranean coast on the western edge of the Nile Delta. It is also one of the oldest cities in Egypt, about 225 kilometers northwest of Cairo. As records show, Alexandria was founded by Alexander the Great in about 332 B.C. Alexandria remained the capital of Egypt for nearly a thousand years and was extremely prosperous because of its strategic trading position between the Mediterranean Sea and the Red Sea. It also became the center of learning of the ancient world and retains its academic importance to this day.
Today Alexandria is the second-largest city in Egypt and boasts a thriving port along 48 km. of coastline. The major tourist attractions include the Kayt Bay Fortress, the Montaz Palace, the Pompey Column, the Catacombs of Kom el Shokafa, the Alexandria National Museum, the Greco-Roman Museum, the Royal Museum of Jewelry, the Mosque of Abu-l-Abbas al-Mursi, and many others.
Alexandria International Airport (ALY) is the nearest major airport located 6 miles south-east of the city center.
Alexandria Airports within 70 miles
1. ALY, Alexandria International Airport, Alexandria, Egypt.
2. HBE, Borg El Arab International Airport, Borg El Arab, Egypt.
3. CAI, Cairo International Airport, Cairo, Egypt.
4. EG2, Jiyanklis New Airbase, Jiyanklis, Egypt.