By choosing Monarch Air Group, you gain access to a full selection of amenities, services, and aircraft options, all brought to you with a strong professional commitment to your safety and privacy.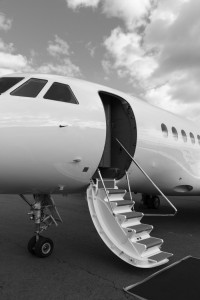 Among countless other routes for which we provide jet charter service is the popular trip between Palm Beach and New York, which attracts the traffic of a large variety of private aircraft. Conveniently, our services are available at every major airport in these regions — in and around New York City, that means TEB, HPN, JFK, EWR, and LGA airports, while in Palm Beach, your airport options are PBI, F45, LNA, FD38, and PHK both from our Ft. Lauderdale fleet, as well as those made available to you by an impressive set of pre-approved vendors through joint venture agreements. On this route, no matter which jet you choose, you can expect your under 3-hour flight to be nonstop.
Charter an air charter Palm Beach to New York:
More information about your aircraft options below:
Light Sized Jets
These crafts are the most economical charter option, but they also provide optimum speed, agility, efficiency, and privacy, as well as the greatest access to local runways. Jets of this class generally include cozy seating for a maximum of 6 or 8 passengers (depending on the particular model) and a chemical lavatory. Light sized cabins are just under 5' tall. Your options in this category include the Citation series, Hawker 400XP, Lear 31 or 35, and Lear 40 or 45.

Midsized Jets
Many of our clients require a bit more space, but don't want to sacrifice performance or economy. In this case, midsized aircraft like the Hawker 800XP, Lear 60XR, Falcon 50, or the Citation XLS tend to be the best option. Typical cabin height varies between 5'7 and 5'9 ft and includes enough space for eight, a luggage compartment, and ample legroom. Our goal here at Monarch is to make your travel-time as enjoyable and productive as possible, so midsized jets can come equipped with amenities like WiFi, digital entertainment, refreshments, and food catering.

Heavy Jets
This class of jets includes the most spacious of your jet charter options, typically boasting a full 6 ft of interior cabin height and ample accommodations for parties of up to sixteen. Heavy jets pair impressive long-range speed and altitude capabilities with abundant cabin-space and a wide range of amenities for your comfort and convenience, making them the most elite class of aircraft available. Set-ups vary – some heavy jets even come equipped with seats that recline into full-length beds. Your options in this class include the Gulfstream GIV, G450, GV, Falcon 900 series, the 7X, the Bombardier Challenger, and the Global. If you're looking for an absolutely top-of-the-line travel experience, we recommend a luxury airliner — Monarch is proud to offer a number of these premium aircraft for charter service to our most discerning clients.
We are available now and happy to help you book you. Start by filling out the online estimate form, or call us directly at (954) 359-0059.