When it comes to amenities, services, and aircraft options for your jet charter, Monarch Air Group is ready and willing to meet them.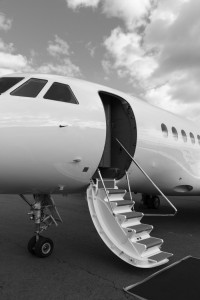 Our commitment to your safety and privacy is first and foremost.
While we offer our services on countless routes, it's no wonder the journey between the New York City metropolis and beautiful Nassau, Bahamas is such a popular one. With your utmost convenience in mind, not only is our jet charter service available at all three major Nassau airports (NIS, PID, and WZY), but you can also choose between TEB, HPN, JFK, EWR, and LGA airports in and around New York. We have our own private fleet based in Ft. Lauderdale, as well as joint venture agreements with a wide array of pre-approved vendors, so you can choose from a selection of literally thousands of cutting-edge aircraft — you're certain to find the perfect jet for your specific needs. In any of the available jets, you can expect your trip to be about 3 hours long, nonstop.
Air charter service New York, NY to Nassau, Bahamas:
Learn more about your aircraft options:
Light Sized Jets
It's amazing what your jet charter option can offer. With a light sized jet, you can expect optimum speed, agility, efficiency, privacy, as well as the greatest access to local runways — perhaps this category's most convenient asset. Seating is typically cozy, but these jets can accommodate 6-8 passengers, depending on the model. Light sized cabin ceilings 5' tall. Your aircraft options in this class include, among others, the Citation series, Hawker 400XP, Lear 31 or 35, and Lear 40 or 45.
 
Mid-sized Jets
Often, clients require a bit more space than a light sized jet can offer. Proudly, Monarch also offers a wide range of mid-sized aircraft, including the Hawker 800XP, Lear 60XR, Falcon 50, and the Citation XLS, none of which sacrifice performance or economy for their larger cabin size. Typical mid-sized interiors cabin height varies between 5'7 and 5'9 ft depending on the aircraft and seating is spacious for parties of 8, with ample legroom and an additional luggage compartment. With your comfort and productivity in mind, you have the option of equipping a mid-sized jet with amenities like WiFi, digital entertainment, refreshments, and food catering, among others.
Heavy Jets
Heavy jets represent the most elite class of private aircraft available. Their assets include impressive long-range speed and altitude capabilities, and an array of amenity options to match. As one would expect, jets of this category are by far the most spacious — cabin interiors are a full 6 ft in height, up to sixteen passengers can be seated very comfortably — some even come equipped with seats that recline into full-length beds. For our most discerning clients, we are proud to include a number of top-of-the-line luxury airliners in this weight class. Choose between jets like the Gulfstream GIV, G450, GV, Falcon 900 series, the 7X, the Bombardier Challenger, and the Global, among other heavy aircraft options.
We are available anytime and will be happy to help you book your nonstop private air charter. Start by filling out the quote estimate form or call (954) 359-0059 directly.