When you choose Monarch Air Group for your jet charter service, you are greeted with a wide range of personalized options so that your needs are guaranteed to be fulfilled to your satisfaction. This selection extends to amenities, services, and aircraft options. A strong professional commitment to your safety and privacy, however, comes standard.
Air charter service Miami, FL to Houston, TX:
Our service covers countess routes for the convenience of our fast-paced clientele, and the essential private jet charter route between Miami and Houston is always a popular choice.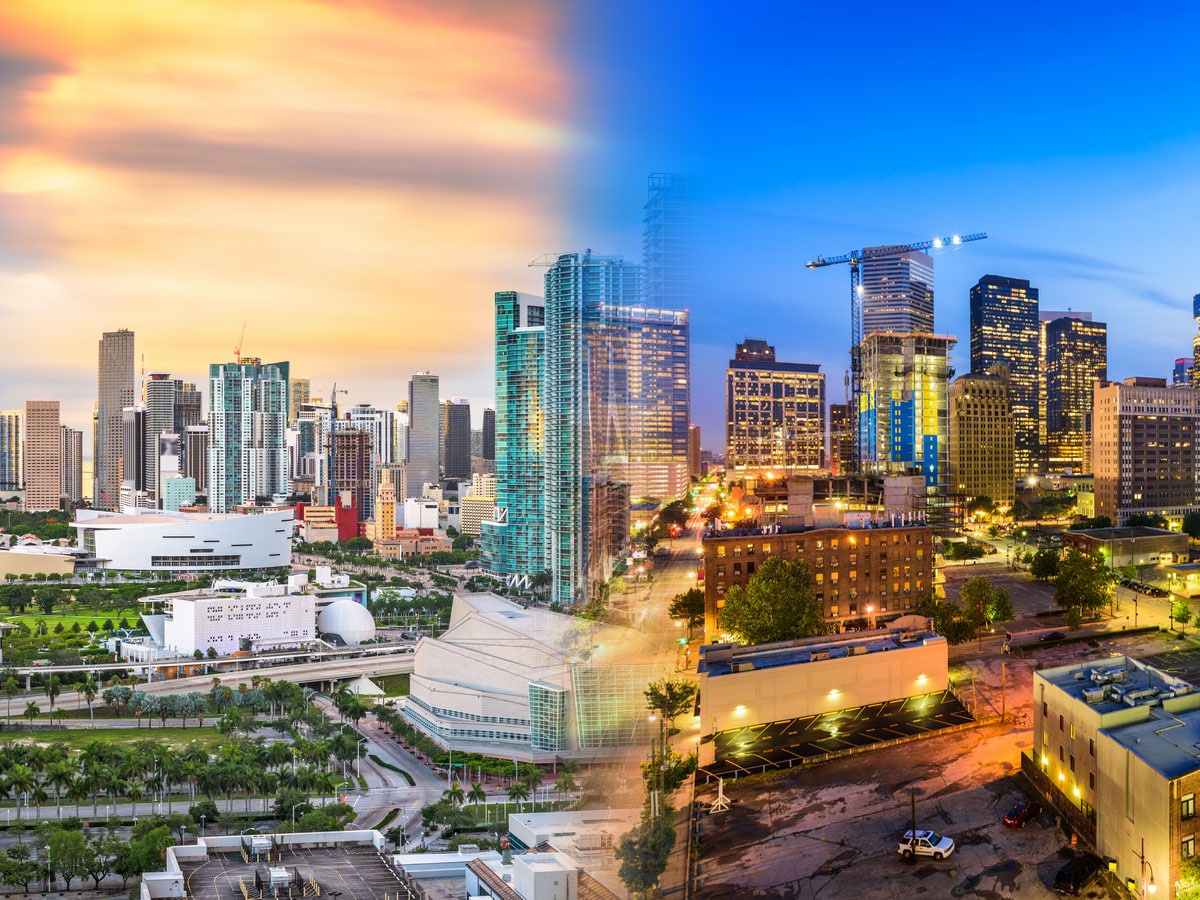 In the interest of your convenience, our services are available at any airport of your choosing in either region – in the Houston area, which includes HOU, IAH, KTME, DWH, EFD, IWS, 2H5, LVJ, KAXH, 9X1, 39R, KDKR, 21XS, T51, and 37XA airports, while in the Miami area, your airport options include Opa-Locka Executive Airport (OPF), Miami International Airport (MIA), Kendall-Tamiami Executive Airport (TMB), Fort Lauderdale Executive Airport (FXE), and Fort Lauderdale-Hollywood International Airport (FLL). 
We feel confident that our selection of thousands of cutting-edge aircraft (both from our own private fleet based in Ft. Lauderdale, as well as those available to you through pre-approved vendors through joint venture agreements) includes the perfect jet for your specific needs. This approximately 3-hour flight is typically nonstop, no matter which aircraft you decide on.
Continue reading to learn more about your aircraft options:
Light Sized Jets
Light sized jets provide a great economical option, but their appeal extends far beyond this practical advantage. This class of jets is designed for optimum speed, agility, efficiency, and privacy, and they also happen to offer the greatest access to local runways.
These aircraft provide cozy seating for a maximum of 6-8 passengers (specific arrangements depending on the model). Vertical cabin space just under 5' tall and passengers are not usually able to stand. Your selection within this category includes the Citation series, Hawker 400XP, Lear 31 or 35, and Lear 40 or 45, among others.
 
Midsized Jets
Do you require a bit more space, but want to avoid sacrificing performance or economy? If so, we tend to recommend midsized aircraft like the Hawker 800XP, Lear 60XR, Falcon 50, or the Citation XLS. Jets of this class include a stand-up cabin that measures 5'8'' in height. Seating is roomer, too, with comfortable space for eight passengers to stretch out their legs, and a luggage compartment to keep their belongings secure.
Midsized jets can also come equipped with amenities like WiFi, digital entertainment, refreshments, and food catering, making your flight as productive and enjoyable as possible.
 
Heavy Jets
This class of jets includes the most spacious (and, if you so choose, luxurious) of your aircraft options, offering passengers 6 ft of interior cabin height and ample seating for groups of up to sixteen passengers. Along with such abundant cabin-space, passengers who choose this class of jet have access to a wide range of amenities to improve their travel experience.
While particular arrangements vary, it's worth mentioning that some heavy jets even come equipped with seats that recline into full-length beds. No matter the extras, with a heavy jet you can always expect impressive long-range speed and altitude capabilities. Your options in this class include the Gulfstream GIV, G450, GV, Falcon 900 series, the 7X, the Bombardier Challenger, and the Global.
Heavy jets constitute the most elite class of private aircraft available, but if you're looking for an absolutely top-of-the-line travel experience, we more specifically recommend luxury airliners – Monarch is proud to offer a number of these premium aircraft to our most discerning clients.
We are available anytime and will be happy to help you book your nonstop private air charter. Start by filling out the quote estimate form or call (954) 359-0059 directly.