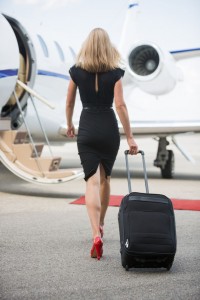 Monarch Air Group is in a strategic location to offer on-demand private air charter flights from Miami to London.
Using our own Ft. Lauderdale based fleet or one of our pre-approved vendors, we provide an extensive array of aircraft options tailored towards your budget and itinerary.
With our long-standing reputation for high quality service, our air charter services to London are guaranteed to be private, efficient, and flexible toward your needs.
Charter A Private Jet from Miami to London
When departing from Miami, flights are available from Opa-Locka Executive Airport (OPF), Miami International Airport (MIA), Kendall-Tamiami Executive Airport (TMB), Fort Lauderdale-Hollywood International Airport (FLL), and Fort Lauderdale Executive Airport (FXE). Upon arrival, primary airports serving the region include London Luton Airport (EGGW) and London City Airport (LCY). London Luton Airport (EGGW), UK's sixth busiest airport, is a predominant choice among private air charter travelers. Located near the M1 motorway in Bedfordshire, it provides quick and easy access to central London.
About London
The capital of England, London attracts 27 million overnight stay visitors annually. As measured by international arrivals, it is the world's most-visited city and carries the largest city airport system in terms of passenger traffic.
A leading urban center in arts, entertainment, fashion, commerce, finance, media, healthcare, research, tourism, and research, London's metropolitan area is one of the most populous in Europe with almost 14 million inhabitants. In 2013, at least 36.7% of London's population was foreign-born, making London the city with second largest immigrant population behind New York City in absolute numbers.
One of the most preeminent financial centers of the world, the London metropolitan area generates a third of the UK's GDP. Famous landmarks within the city include Buckingham Palace, Piccadilly Circus, Windsor Castle, Big Ben, St. Paul's Cathedral, Tower Bridge, Trafalgar Square, and The Shard. In 2010, the top ten most highly visited spots in London included the British Museum, the National Gallery, the Natural History Museum, Tate Modern, the London Eye, the Science Museum, the Victoria and Albert Museum, the Tower of London, the National Maritime Museum, and Madame Tussauds. Whether for the panoramic views, royal attractions, outdoor recreational activities, lively business, or urban shopping, there is something for everyone.
To book your flight to London, call +1 954 359 0059 for our charter department. Our charter coordinators will be able to assist you in choosing a preferred aircraft. For a quick estimate of what your air charter service may cost, submit your request here to price out your flight instantly.