Monarch Air Group is proud to offer jet charter service with a diverse selection of amenities, services, and aircraft options, all while maintaining a high standard of both safety and privacy.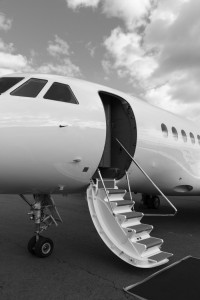 Our clients take full advantage of the countless routes we make available to them, including the ever-popular trip between Chicago and tropical Eleuthera, Bahamas. Your convenience is always a priority for us, so we've made placed our at every major airport in these regions. Your choices in and around Chicago include MDW, ORD, PWK, DPA, LOT, RFD, GYY, KIGQ, 3CK, and 8N2 airports, and in the Eleuthera area you can count on runway access at CEL, ELH, GHB, PPO, and SWL. Between our own private fleet based in Ft. Lauderdale and those of pre-approved vendors with whom we have joint-venture agreements, you have literally thousands of cutting-edge aircraft to choose from, ensuring that you'll find the perfect jet for your specific needs and desires.
Charter an air charter Chicago to Eleuthera, Bahamas:
Read on to learn more about your aircraft options:
Light Sized Jets
Light sized jets are built for optimum speed, agility, and efficiency, and are the most economical charter option. Conveniently, their small size also means the greatest access to local runways and incredible privacy for their passengers.  Accommodations typically include cozy seating for 6-8 passengers and a chemical lavatory. Interior cabins are just under 5' tall. This category is the Citation series, Hawker 400XP, Lear 31 or 35, and Lear 40 or 45. When you choose a light-sized jet for this route, you can expect a nonstop flight about five hours long.
 
Midsized Jets
Midsized jets are a more spacious option, but they maintain a high standard of performance and economy. Typical cabin height varies between 5'7 and 5'9 ft. In addition to ample legroom and an additional luggage compartment, midsized jets cab be equipped with amenities and services like WiFi, digital entertainment, refreshments, and food catering. This class includes jets like the Hawker 800XP, Lear 60XR, Falcon 50, and the Citation XLS. Most aircraft in this category are also able to make this trip without interruption.
Heavy Jets
With impressive long-range speed and altitude capabilities and amenities to match, heavy jets make up the most elite class of private jets available. Cabin interiors are a full 6 ft in height, and seating is roomy for up to sixteen passengers, making them by far the most spacious option. A variety of comfortable arrangements are available in this category, including seats that recline into full-length beds. With our most discerning clients in mind, a number of top-of-the-line luxury airliners are included in our selection. Heavy jets include aircraft like the Gulfstream GIV, G450, GV, Falcon 900 series, the 7X, the Bombardier Challenger, and the Global. For this particular trip, most heavy jets will need to stop once to refuel.
We are available anytime and will be happy to help you book your nonstop private air charter. Start by filling out the quote estimate form or call (954) 359-0059 directly.