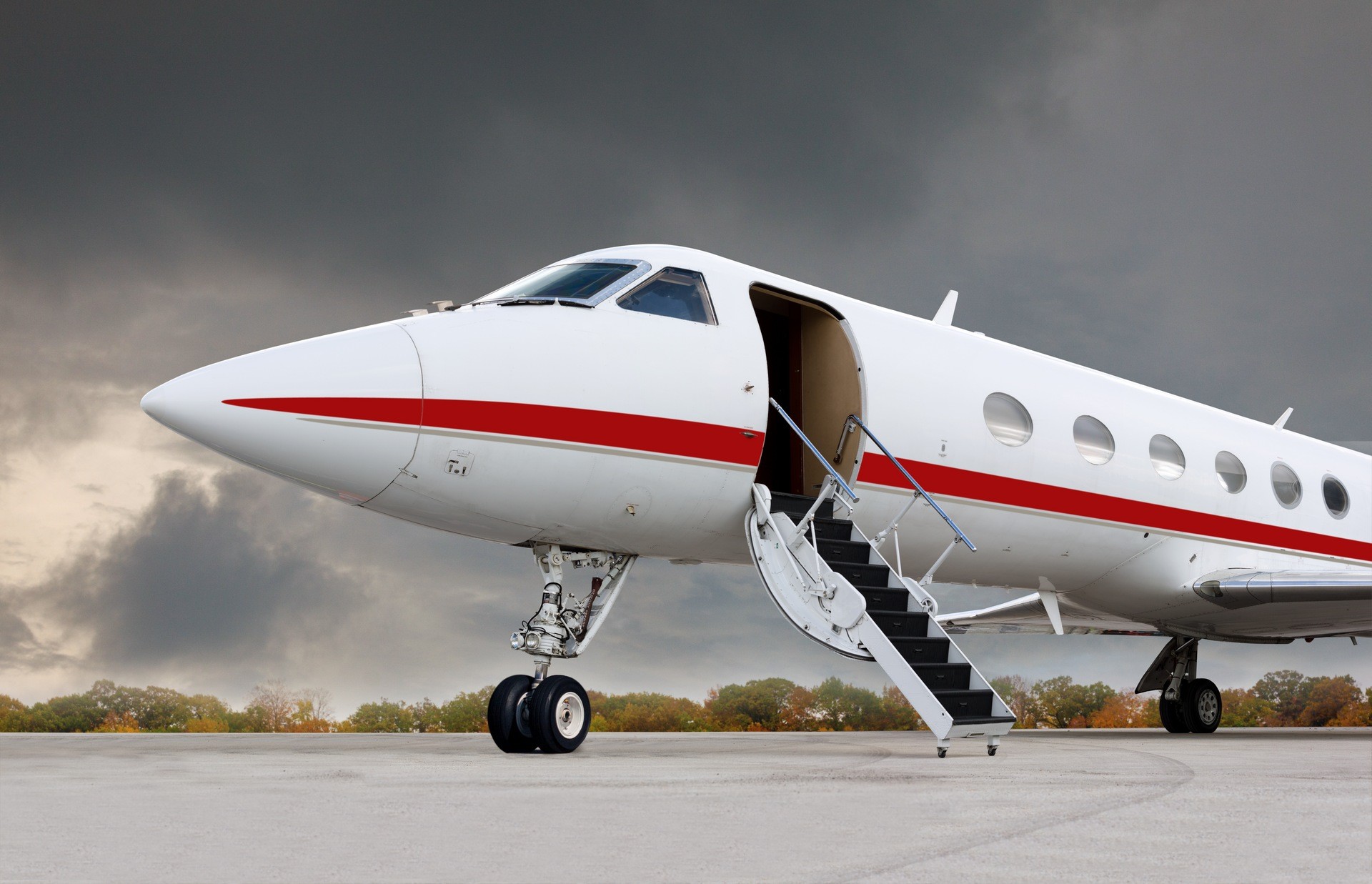 Monarch Air Group is dedicated to providing clients with the highest quality medevac service. All air ambulance planes we offer from our vast network of private jets are specially modified for patient transportation and supplied with the latest lifesaving equipment and technology.
What are Air Ambulance Flights?
Air ambulance flight is the transportation of a sick or injured person, in a private jet, with various medical equipment and medications for specific patients. During the medical flight, the patient is provided exceptional care by qualified medical personnel.
To provide the best and fastest air ambulance service to patients and their families, we offer a 24-hour response jet ambulance service and extensive experience organizing medical flights.
How Much Does an Air Ambulance Cost?
The price of an air ambulance depends on several parameters, like the aircraft type and the distance flown. If you have a short flight, the cost per air ambulance can be from $2,000 to $3,000. Between $40,000 and $50,000 may be the total cost for a more extended domestic flight in the United States.
Typically, an air ambulance charges about $2,500 for a 55-mile flight in a twin-engine propeller aircraft. For a light jet air ambulance flight from Canas City to Los Angeles, you'll pay about $25,000. The national average price for an air ambulance to fly from New York to Los Angeles is $35,000 to $40,000.
If the air ambulance flight is overseas, the price per medical flight is from $175,000 to $200,000.
What Does Air Ambulance Jets Offer?
Light, mid-size, and heavy jets are suitable for medevac services when it is essential to fly at a certain level of air pressure and a particular body position. Also, significant medevac flights advantages are:
Ability to land as close to your destination as possible;
Medevac airplane with complete equipment for the intensive care unit;
Adjustable cabin pressure to help patients along the way;
A team of medics licensed to transport bedridden patients by air ambulance.
Contact our experts at your convenience if you are looking for an air ambulance option. We guarantee 24/7 support and individualized attention to your needs.
Popular Air Ambulance Aircraft
Monarch Air Group offers on-demand medical transport planes specially adapted and approved for use as medical transport. This guarantees the most suitable medical jet transport for each customer's specific needs.
The aircraft for air ambulance flights are staffed by the medical crew, have equipment on board, and are certified for flights in the USA or international medical flights. The most favored medical transport jets are:
Challenger 605/650 – is suitable for long-range flights and equipped with a ramp for easy access to the cabin.
Cessna Citation I – is the optimal medevac plane for regional transportation. It can carry 1 patient, 2 medical professionals, and 3 passengers for distances of 1,300 miles.
PC-12 – can operate on short airfields and is ideal for medical evacuations.
Gulfstream III – is used for long-haul and international medical flights. The aircraft has a more extended range (3,500 miles) and is an ESPA691D-certified contract aircraft.
Learjet 45 – can fly without landing for up to 3 hours and is famous for short air ambulance flights.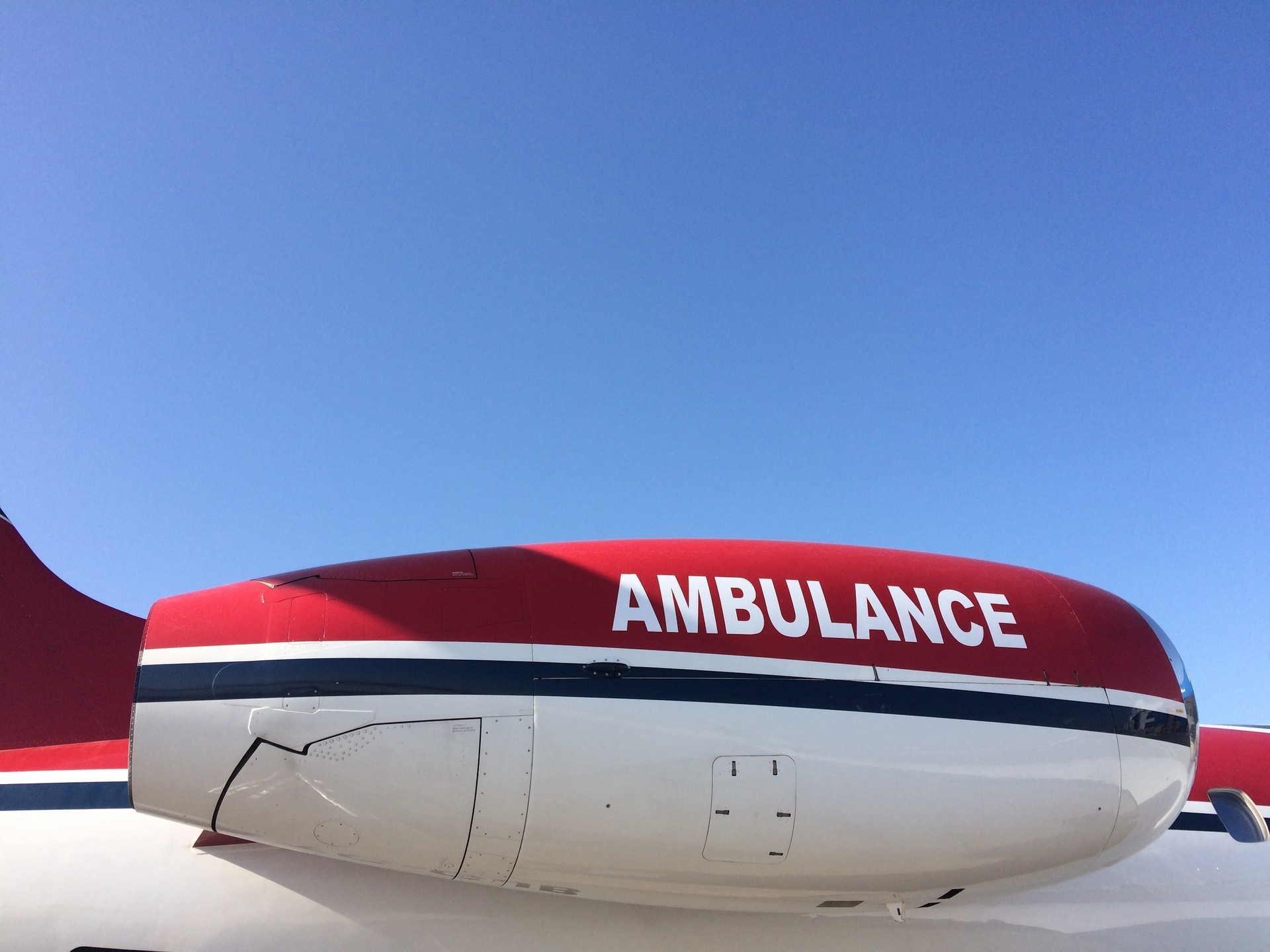 Air Ambulances vs Commercial Flights
On a commercial flight, a patient is transported aboard an aircraft scheduled by a commercial airline, accompanied by a medical professional. On the other hand, an air ambulance is a private flight in which a plane ambulance is chartered to transport the patient.
There are situations where a commercial flight is not a viable solution, such as when the patient is not in a stable condition. Commercial flights require booking a ticket for a scheduled departure time, stopping, and transferring to get to the destination.
Air ambulance jets fly directly to the destination, are available to go to the right place, and can be immediately dispatched. Also, medical flights allow you to fly for treatment in privacy and comfort, with the option of accompanying loved ones on board.
Monarch Air Group is an experienced air charter broker with vast industry experience, skilled personnel, and a healthy retail customer base. We know how stressful and confusing emergencies can be. However, give us a call or leave a request on our website, and we will immediately take care of arranging the air ambulance flight.
FAQs
How to book a medical private jet charter with Monarch Air Group?
We are committed to providing our customers with fast and responsive service. To book a medical charter flight, please be prepared to provide us with the contact information of the treating hospital or the patient's doctor, the host hospital information, and the patient's medical records. Our team will then be able to arrange an efficient medical transfer or bed-to-bed service during medical evacuation and air ambulance flights.
When should I choose an air ambulance?
An ambulance airplane is the best option for patient transport, evacuation, or repatriation. The service allows patients to be transferred safely and quickly from one location to another based on their condition. Moreover, it will enable patients to be treated at the hospital of their choice if they do not have access to specialized care at their current location.
Who cares for the patient aboard the ambulance?
Ambulance flights are flown with qualified, experienced medical personnel. Personnel accompany patients during the air medical evacuation and will provide immediate care in the event of a medical emergency.
How fast can I book an air ambulance plane?
Monarch Air Group can arrange medical transport planes for flights throughout the continental United States and overseas with the same high level of service 4 hours before the flight. Our years of experience organizing charter flights and personalized customer service guarantee grade results.
Our clients travel on efficient and comfortable private jets. If you haven't found the answers to all your questions, you can contact our experienced and reliable team at any time or visit our air charter FAQ page.