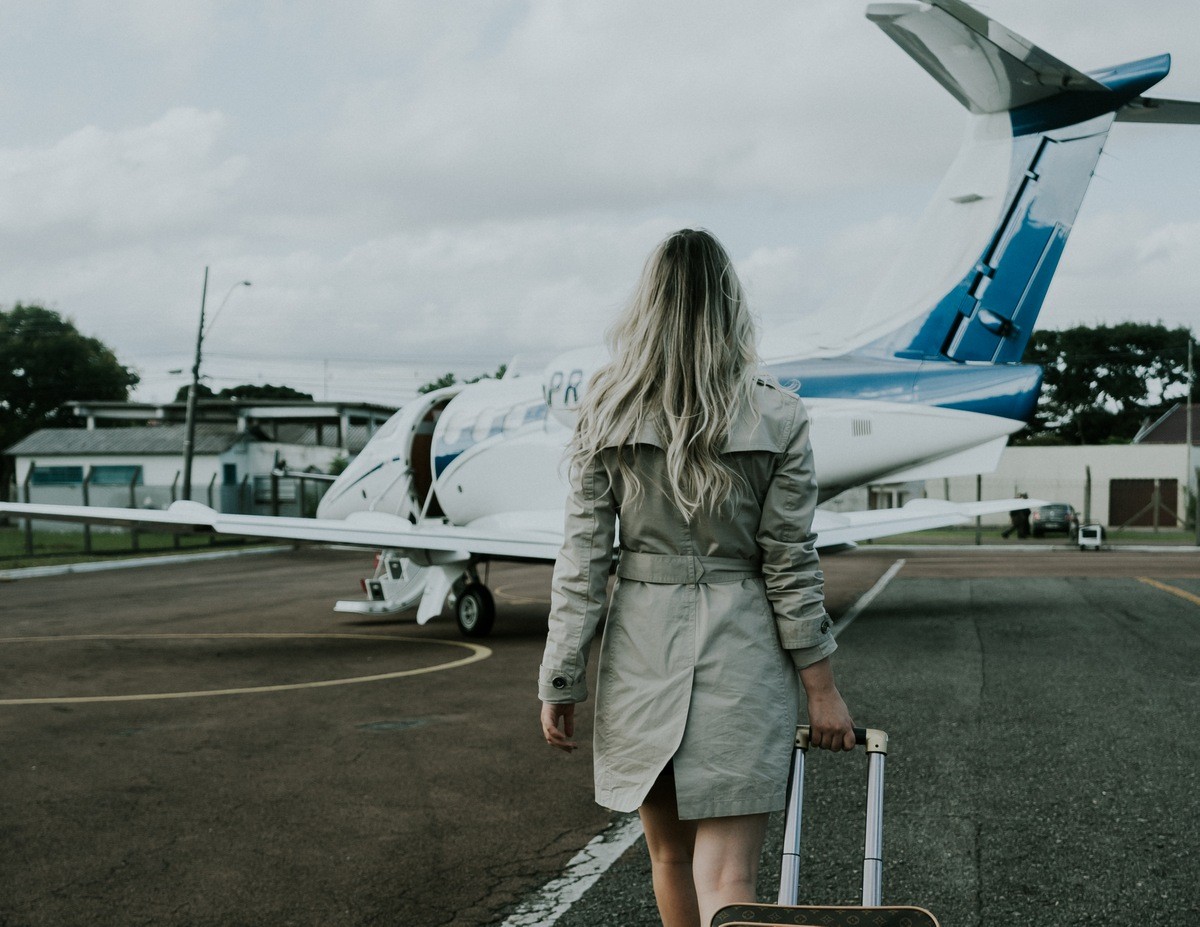 Located in the Rocky Mountains, Telluride is tucked into a canyon in the southwest corner of Colorado surrounded by towering Colorado Blue Spruce and Quaking Aspen trees. Telluride was founded in 1878 during the Victorian era as a mining town and has evolved over the decades into an upscale family getaway destination. Today, the town draws leisure travelers from around the world who come to explore one of the most unspoiled natural locations in the U.S. with more than 2,000 acres of skiable terrain and 148 hiking trails.
Telluride prides itself on its pet friendly activities, many of which are nationally recognized. Below we share a few of the most popular activities your family can enjoy together with your pet.
Telluride by Private Jet: a Popular Colorado Mountain Family Destination Best Enjoyed with Your Pet

1). Downtown Telluride
When families arrive in Telluride, one of the first things they do together is explore the picturesque downtown area. As you walk along Main Street (Colorado Avenue), take notice of the dramatic mountain scenery in the backdrop, especially as the light changes throughout the day. Main Street's charming Victorian architecture reflects the town's early days as a mining town, long before skiing became popular.
Upscale shops and restaurants on Main Street are dog friendly and most provide treats and water bowls. If shops don't allow pets inside while you browse, you can safely leash your pooch at a designated "Puppy Parking" spot outside the store for up to 30 minutes. Main Street is one of the best places for a casual stroll, meeting other pet owners and taking in the atmosphere of this quaint mountain town. For a quick ride across town, hop aboard the Galloping Goose, Telluride's public (free and pet-friendly) bus shuttle system.
2). Bear Creek Trail
Bear Creek Trail is one of Telluride's most popular pet-friendly trails. The trail is well-marked and runs past meadows and cairns. As you ascend the trail, you'll have a bird's eye view of Telluride. This trail is popular not just because of the exceptional views hikers enjoy along the trail but it's flat and wide with plenty of space for humans and pets. If you are hiking the trail in late July or early August, you'll be treated to colorful wildflowers in bloom such as Lupine, Paintbrush, Fireweed, Columbine, Mule's Ears and Monk's Hood. This trail is approximately two miles one way to the Upper Bear Creek Falls and is an easy to moderate hike with an elevation gain of 1,092 feet.
3) Bridal Veil Trail
The most sought-after hiking destination in Telluride's Uncompahgre National Forest is the spectacular Bridal Veil Falls. At 365 feet in height, Bridal Veil Falls is the tallest free-flowing falls in Colorado. This slice of nature's beauty entices visitors and adventurers from all over the world to visit Telluride. Another point of interest on this trail is the Bridal Veil Powerhouse, a privately owned, historic power plant built in 1907 to power the Smuggler-Union Mine. The powerhouse is perched on the 400-foot cliff above the Falls and provides Telluride with about 25% of its power. The Bridal Veil Falls Trail is 1.8 miles one way to the top of the Falls. This is a moderate trail with an elevation gain of 1,650 feet.
4). Cornet Creek Trail
The Cornet Creek Trail is a short hike to the spectacular 80-foot Cornet Falls. Along this ¼ mile hike, you will want to wear hiking boots for the best traction to navigate yourself and your pet around some loose soil and rocky areas, a result of Telluride's winter weather. This is a great hike located only a few minutes from the center of town and for families who want to enjoy some spectacular mountain scenery without a long or steep hike. The elevation gain on the trail is only 530 feet.
5). San Miguel River Trail
The San Miguel River Trail is an idyllic walk along the San Miguel River. The trail can be accessed at several points throughout town and is relatively flat for families who prefer to stay close to town and take a walk rather than a steep hike. There are swimming holes along the trail for your pet to enjoy, a refreshing break on Telluride's warmest afternoons. This trail is 4.25 miles one way.
6). Telluride Town Park

This community park is dog friendly and hosts popular year-round public events. During summer months, the Telluride Bluegrass and Blues festivals are in full swing. The park is the place for your family to be on the 4th of July when the local volunteer firefighters put on a spectacular fireworks display. During winter months, families gather at Firecracker Hill for some free-style sledding. If sledding isn't your style, consider Nordic skiing or ice skating.
7). Telluride/Mountain Village Gondola
One of the most popular activities in Telluride is riding aboard the Telluride/Mountain Village Gondola, an efficient transportation system built to reduce street traffic between the Town of Telluride and the Mountain Village. The Gondola was constructed in 1996 and designated as a free, pet friendly transportation system, the first of its kind in North America. As you zip along, you will see spectacular mountain views from as high as 10,500 feet.
Pet friendly gondolas are marked with paw prints and designated as "pet friendly" for leashed pets or pets traveling in a carrier. The gondola is free and runs from mid-November to mid-October, shutting down for one month each year to prepare for the winter ski season.
8). Telluride's Pet Friendly Restaurants
Telluride's restaurants have plenty of comfortable outdoor spaces reserved for owners and their pets. In colder months, heaters are provided to keep guests and their pets warm and cozy while dining.
One of the most popular restaurants, Baked in Telluride, is the quintessential hometown bakery and much more. The restaurant offers delicious menu options served throughout the day including convenient and hearty to-go breakfast options and a diverse selection of fresh sandwiches for lunch. Baked in Telluride's fresh bread and pastries are considered the best in town by locals and visitors alike.
In conclusion, Telluride is a pet friendly, family destination. As one of the most scenic destinations in Colorado, the town is a winter haven for skiers and an outdoor wellness retreat for nature lovers in all seasons. In Telluride, your pet can be included in all of your experiences as you and your family explore this historic town and beautiful mountain scenery together.
A professional charter coordinator will ensure your family's privately chartered flight with your pet to Telluride is flawless, from a spacious cabin with zones configured with ultra-comfortable seating, flight attendant service, digital entertainment options with an intuitive cabin management system and plenty of baggage space that can be conveniently accessed during flight. Your pet will travel comfortably and safety with you at all times in the cabin.
Private jet charters are available to suit your travel requirements, including seamless transportation to and from the airport, all arranged for you by a professional charter agent.