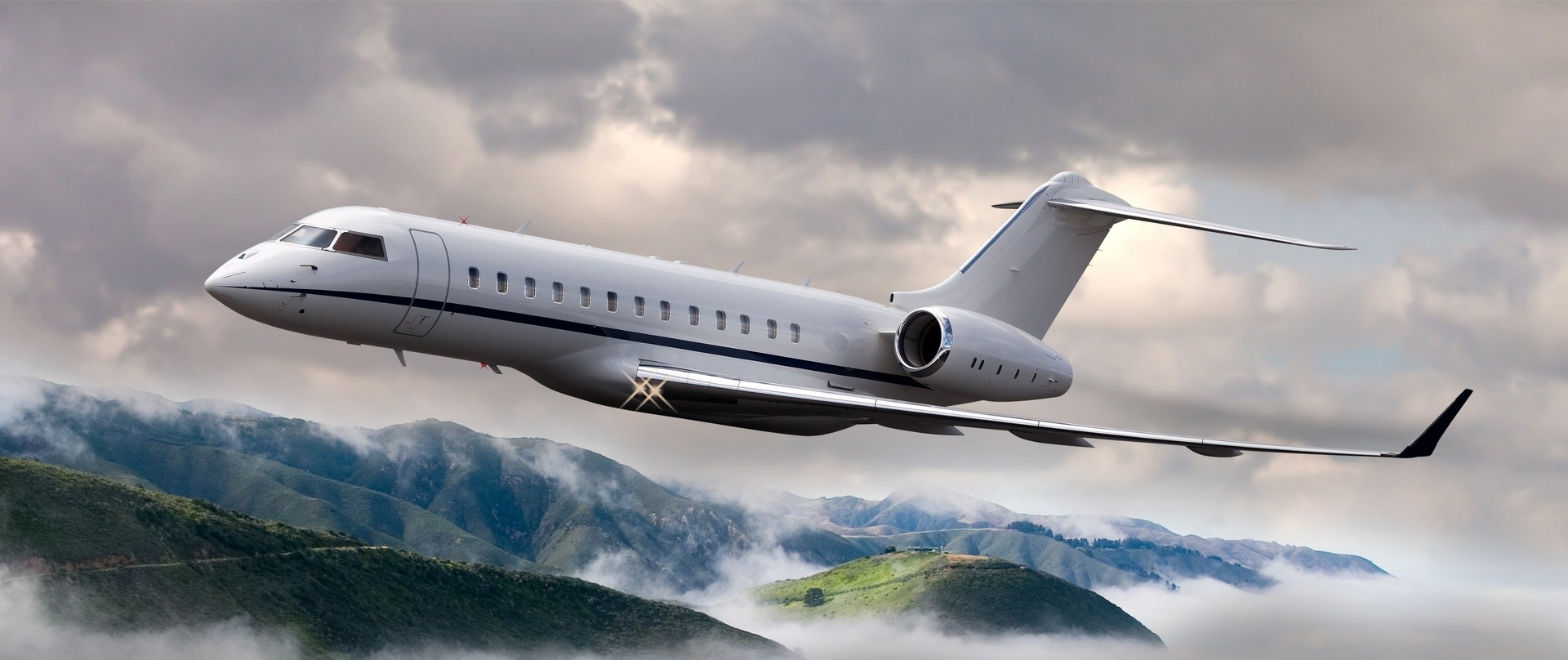 California is home to incredible natural and manmade attractions.
Below we share five California private jet getaway destinations that offer families unique experiences in some of the state's most pristine natural settings. These locations include a desert spring used by travelers for centuries, recreational activities in the San Bernadino National Forest, an iconic place where two deserts meet, a scenic bay where the first European set foot on the West Coast of the U.S., and a lake with emerald waters.
1. Anza-Borrego Desert State Park
Anza-Borrego Desert State Park is part of the Mojave and Colorado Deserts Biosphere Reserve, one of only 46 ecosystems in the U.S. with this special designation. Each self-guided trail in the park highlights the park's diverse topography and vegetation.
There is plenty for hikers to see year-round, including the burst of colorful desert wildflowers that bloom each Spring. Several trails offer easy to moderate hikes at various elevations ranging from sea level to 6,193 feet at Combs Peak. The park's most popular trail is The Slot, a short loop trail through a narrow siltstone canyon.
Along the trails, hikers will learn about native plant species, including the Creosote Bush, a medicinal bush used by the local Kumeyaay Indians. According to researchers, the bush can live between 100 and 200 years. Hikers will also see Yaqui Well, a naturally occurring spring used for centuries by the Kumeyaay, pioneers, ranchers, and hikers.
Airport for Private Jet to Borrego Valley Airport
Borrego Valley Airport (BXS/L08) is located three miles east of Borrego Springs and 15.5 miles from Anza-Borrego Desert State Park.
2. Big Bear Lake
Nestled in the rugged San Bernadino National Forest one hour from Los Angeles, the list of year-round recreational activities at Big Bear Lake includes boating, camping, fishing, horseback riding, snow skiing, water skiing, and ziplining.
Visitors also enjoy snow tubing at Alpine Slide at Magic Mountain. At Big Bear Alpine Zoo, visitors learn how the staff rehabilitates injured, orphaned, or imprinted animals and returns them to the wild or cares for them permanently. During the fall foliage change, visitors can tour the spectacular display on a boating tour while a guide shares intriguing facts about the Valley's history.
Airport for Private Jet to Big Bear Lake 
Big Bear Airport (RBF) is located a few miles from Big Bear Lake. Other nearby airports include Palm Springs International Airport (PSP), 36.88 miles, and Ontario International Airport (ONT), 41.3 miles from Big Bear Lake.
3. Joshua Tree National Park

Joshua Tree National Park is a unique location where the Mojave and the Colorado desert ecosystems come together. Visitors come from around the world to see the Joshua Tree (Yucca brevifolia), a member of the Agave family. The tree's remarkable lifespan is estimated to be 150 years or more. Instead of leaves, the tree has long cactus-like spines. Years ago, the Joshua tree was recognized by American Indians for spiritual purposes.
Airport for Private Jet to Joshua Tree National Park
Palm Springs International Airport (PSP) is located 2.4 miles from Joshua Tree National Park.
4. Cabrillo National Monument
In 1542, Juan Rodriguez Cabrillo set sail from a port in Mexico destined to land in San Diego Bay. He became the first European to set foot on the West Coast of the United States. Cabrillo is a great place to learn about San Diego's early history and the natural landscapes that attract visitors here from around the world. Cabrillo sits atop a high bluff, offering spectacular views of San Diego's downtown and mountains and on the opposite side, sweeping scenic views of the Pacific Ocean.
In the winter, from the middle of December through March, visitors can spot the Pacific gray whales as they migrate. The whales spend the summer months in the Arctic and then begin their journey south to Baja California where they mate and nurse their young calves.
On the southern end of Cabrillo, visitors can access a rocky intertidal area to explore the intertidal ecosystem which lies between the high and low tides along Cabrillo's shoreline. This area of the park is one of the best places in San Diego to watch a California sunset.
Airport for Private Jet to San Diego
San Diego International Airport (SAN) is 5.7 miles from Cabrillo National Monument.

5. Lake Tahoe

Lake Tahoe is a year-round recreational destination in the Sierra Nevada Mountains on the border of California and Nevada. Just a few miles north of South Lake Tahoe, Emerald Bay State Park features the inviting emerald waters of Emerald Bay and Emerald Bay Beach.
Another popular Lake Tahoe landmark is Vikingsholm Castle. Built-in 1929, the castle was inspired by the architectural style of stone churches of southern Sweden.
Lake Tahoe is also a mecca for hikers. While each trail offers something unique to explore, one of the most popular hikes is Cascade Falls, a trail that rewards hikers with views of a spectacular 200-ft. waterfall.
Airport for Private Jet to Lake Tahoe
The Lake Tahoe Airport (TVL) is located three miles from South Lake Tahoe in California.
In summary, the Golden State of California is a diverse outdoor recreational paradise for year-round getaways. Whether you choose to visit the desert wildflowers in bloom, camp under the stars in the scenic San Bernadino Forest, marvel at the silhouettes of iconic Joshua Trees against the setting desert sun, trace the footsteps of Cabrillo on the shores of San Diego Bay or sail the emerald waters of Lake Tahoe, you will come away from your experiences with memories of a special time spent together with family to cherish for a lifetime.