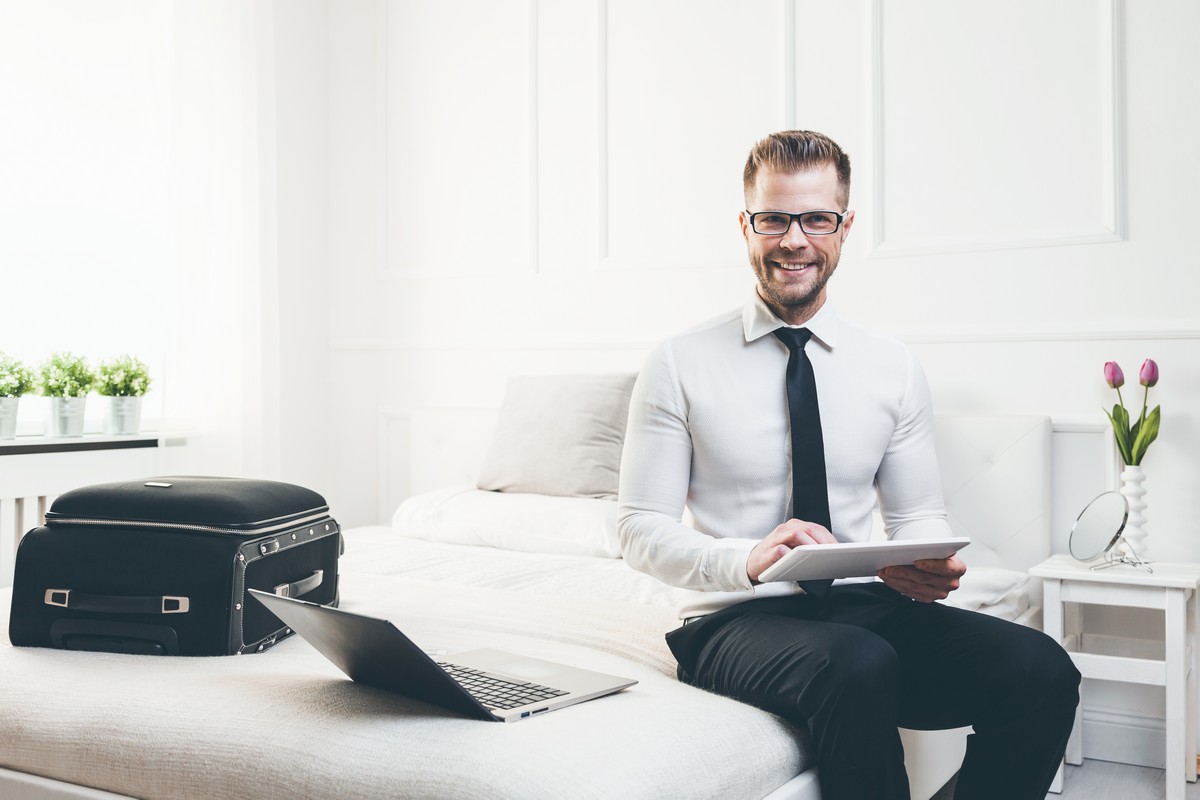 Whether you are traveling for business or pleasure, a privately chartered flight offers flexibility and time-saving conveniences unmatched by commercial jetliners. Passengers of private jets can access small regional airports to avoid the hassle of traveling through large city hubs, including long security lines and traffic congestion.
There are no baggage restrictions on private flights. However, baggage capacity may be limited based on the specific jet configuration and the number of passengers that will be flying on your charter. When you pack lighter and efficiently, you will be able to concentrate on enjoying your trip with fewer items to keep track of and packing and unpacking will be quicker.
Here are ten tips to consider when packing for your next private charter flight:
1. Start with a list that includes everything you will need, including clothing, electronic devices, medication, toiletries and your passport.
2. Check the weather forecast before packing while keeping in mind that weather is always subject to change. Consider bringing a compact umbrella to be prepared for the chance of rain.
3. Pack light whether you're traveling for business or leisure. Carrying as little luggage as possible will allow you to travel more efficiently and you'll have fewer items to keep track of during your trip, especially if you will be visiting several cities.
4. Select navy, black and neutral colors for your pants or skirts and then colorful blouses and scarves for your tops. Dresses require less time for dressing, but pants are more practical for travel and can be very useful for impromptu day trips. Men can follow the same packing advice for selection of dress pants; pack white or neutral shirts and colorful ties. Follow the same rule for shoes; pack neutral colors that can be worn with several outfits.
5. Select wrinkle-resistant clothing such as knits and cotton and avoid unruly fabrics such as linen.
6. Pack travel-friendly sizes of personal hygiene products.
7. Use a carry-on: Use a carry-on to keep your items close. Most private jets have storage compartments that can be easily accessed during flight.
8. Roll, don't fold your clothes. Rolling your clothing will help you save space in your luggage. After organizing your clothing, roll each piece and place it into your bag. Place items such as shoes and belts around the perimeter of your suitcase and then tuck other things, such as scarves and socks in between. Keep loose items or items that may spill in bags. Lay items that may wrinkle across the top to help them keep from wrinkling.
Remember to pack last what you will need when arrive at your destination, especially if you don't plan to fully unpack your suitcase when you arrive.
9. Baggage Capacity for Popular Private Jets varies. Check with your charter provider if you have a concern. Many jets can accommodate oversized items, such as golf clubs and skis.
10. Leave some luggage space for souvenirs. With extra space, you'll have room to bring back a memento of your travel.
If you have any questions about baggage or special cargo, speak to your provider ahead of time to ensure a smooth flight.