The Eclipse 500 is an all-metal lightweight business jet from the market leader in private aviation, Eclipse Aviation. This model is made entirely of duralumin. The Eclipse 500 made its maiden flight in 2004, and since 2009 the company has continued to upgrade and maintain previously produced aircraft.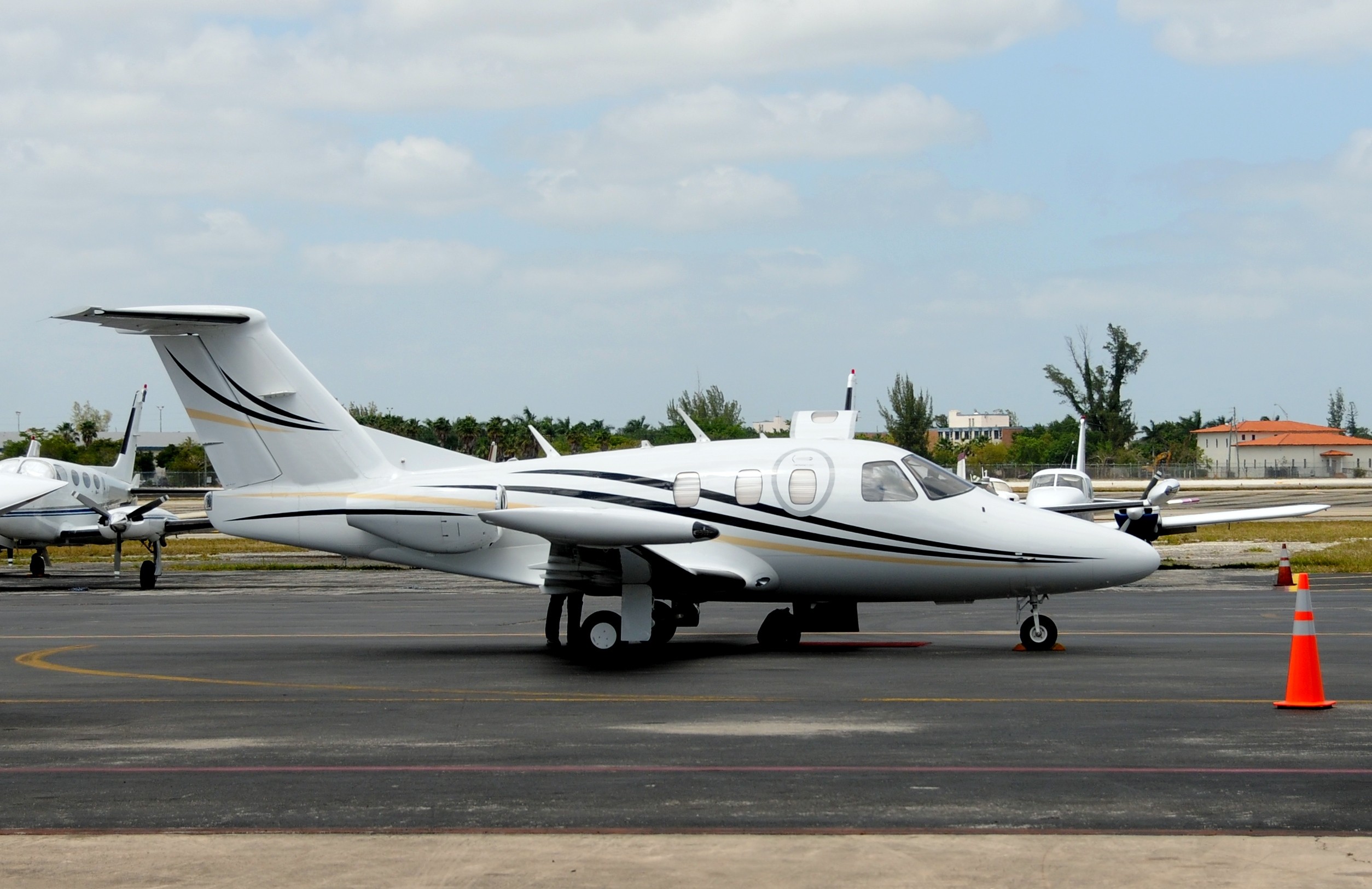 Charter an Eclipse 500 private jet:
The Eclipse 500 features a reverse sweep V-shaped wing, PS Engineering PMA500 remote audio control system, and a powerful Pratt & Whitney engine. In the fuselage, manufacturers introduced the latest technology, automating it as much as possible. In the middle of 2008, the aircraft received international certification. It is also equipped with an entire glass cockpit with a multifunctional display for easy control.
A significant advantage of the Eclipse 500 is the low cost of ownership and the comfortable cabin. It is equipped with everything you need for a short-term flight and is often used for corporate or personal purposes, as well as an aero taxi.
Eclipse 500 General Characteristics
Capacity: up to 5 passengers
Max Speed: 425 mph
Range: 1,295 mi.
Cabin length: 3.76 m | 12.3 ft
Cabin Width: 1.42 m | 4.6 ft
Cabin height: 1.27 m | 4.1 ft
Internal Baggage: 16 cu ft
To hire Eclipse 500 for private flights, please submit the flight request form or call our agents at 1-877-281-3051 for 24/7 support.