The Bombardier Global 7500 is a relatively new business jet in the charter aircraft market, created by Canadian manufacturer Bombardier Aerospace. The model represents a new generation of long-range aircraft, is made mainly of conventional aircraft alloys, has the largest cabin among aircraft in this class.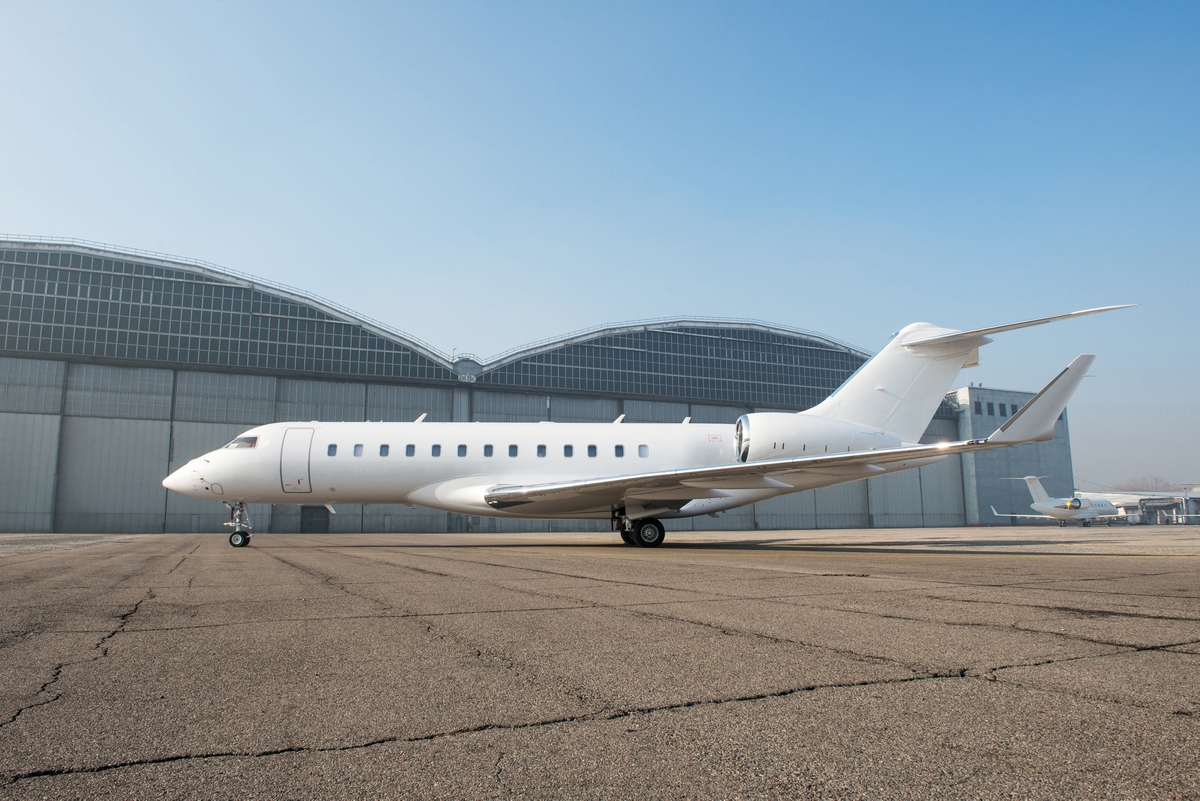 Charter a Bombardier Global 7500 private jet:
The Global 7500 long-range jet, thanks to recent improvements, has significantly improved flight performance, including a reduced takeoff distance of 1,768 meters, at the cost of $75 million per aircraft. Also, the Bombardier Global 7500 is certified and has all necessary official documents.

Bombardier Global 7500 Dimensions
Cabin length – 54 ft | 16.5 m
Cabin width – 7.8 ft | 2.4 m
Cabin height – 6.2 ft| 1,9 m
The volume of a luggage compartment – 18 cu ft | 5,5 cu m
The optimal number of passengers – 12
Among all others, the Global 7500 has the status of the only airliner with four-passenger areas and a crew rest area. In addition, there is a bedroom, a conference room or lounge, work offices with Internet access, a fully equipped kitchen, and a shower. The interior space is divided into four passenger areas and a pilots' lounge. Some configurations are fitted with full double beds.
For Bombardier Global 7500 charter rates and availability, please submit the flight request form or call our agents at 1-877-281-3051 for 24/7 support.