The Challenger 850 is a modern large-cabin business aircraft from the Canadian company Bombardier Aerospace. Launched in 2006, it has a cabin that is 6 meters larger than the previous Challenger 604. The comfort and luxury onboard meet the high standards of the business aircraft range.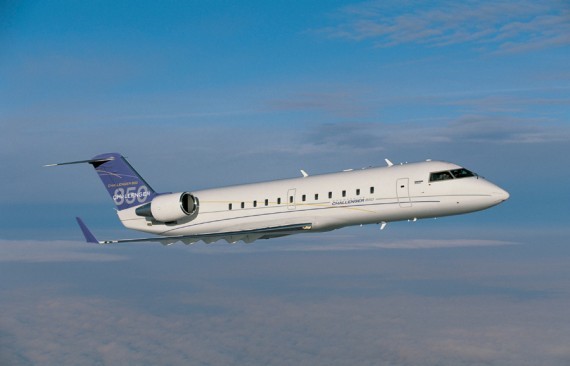 Charter a Challenger 850 private jet:
When the company created the Challenger 850, the plane increased weight, but its range was reduced to 3,235 mi, at 509 mph. Nevertheless, the technical features of the model allow for a transcontinental non-stop flight range, and it is optimal for charter flights. In addition, the model's qualities include proven reliability, low operating costs, and a comfortable cabin.
Challenger 850 General Characteristics
Length of the salon – 48.2 ft | 14,7 m
Salon width – 8.2 ft | 2.5 m
Salon height – 5.9 ft | 1.8 m
The volume of the luggage compartment – 18 cu ft | 5.5 cu m
The optimal number of passengers – 14
The Challenger 850 is available in a corporate shuttle version for transporting large groups of employees or government delegations. Clients can also order a VIP configuration for greater comfort for a smaller number of passengers, including a working area with a mini-conference room. Standard versions of VIP aircraft configurations are designed for no more than 14 passengers.
For Challenger 850 charter rates and availability, please submit the flight request form or call our agents at 1-877-281-3051 for 24/7 support.