The Bombardier Challenger 600 is a modern, narrow-body, business-class passenger aircraft. It is also a twin-engine jet from the renowned Canadian manufacturer Bombardier. The first flight was made in 1978, and today more than 800 aircraft of the Challenger 600 family have been produced. Due to its good technical characteristics, the model is quite popular in the business aviation segment.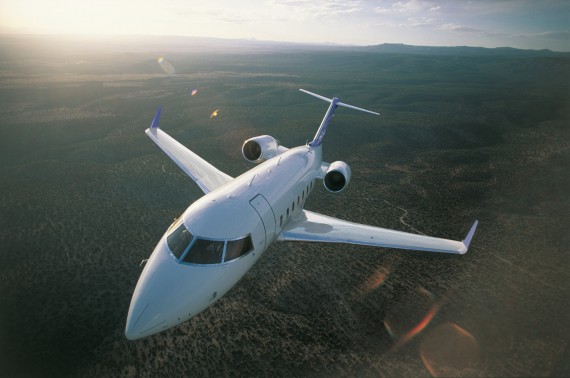 Charter a Challenger 600 private jet
The Bombardier Challenger 600 enables passengers to conduct active business activities during travel and even for intercontinental flights. It is equipped with two General Electric CF34-3A twin-turbojet engines.
The passenger cabin of the Bombardier Challenger 600 is spacious enough with enough height to move inside at full size. The model is visually distinguished from other models by the flaps when the fairings are lowered below the wing.
Challenger 600 General Characteristics
Seating: 10-17 passengers
Max Range: 2,909 nm
Cruise Speed: 527 mph
Cabin Height: 6 ft 1 in
Cabin Length: 28 ft 3 in
Cabin Width: 8 ft 2 in
Baggage Capacity: 115 cu ft
To hire Challenger 600 for private flights, please submit the flight request form or call our agents at 1-877-281-3051 for 24/7 support.